Tim Allen & Nancy Travis Talk What's Changed, What's the Same in Fox's 'Last Man Standing'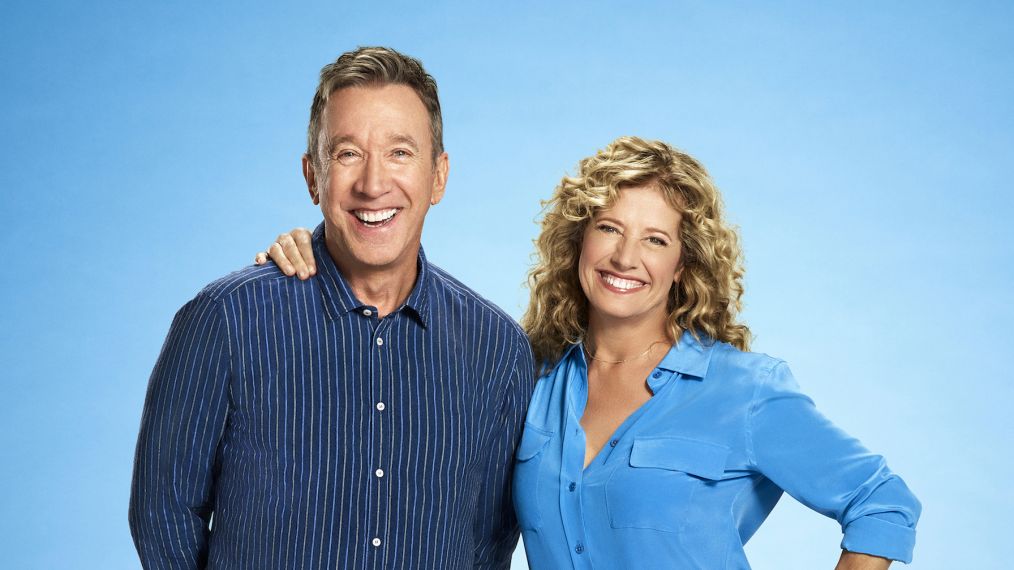 Unlike revivals that take place decades after a show has gone off the air, Last Man Standing, which returns to Fox this season and stars Tim Allen as conservative family-man Mike Baxter, has only been off the airwaves for about 18 months.
While the show is being filmed on the same soundstage for its Fox run that it called home when it was in production for its ABC tenure, reproducing the exact same show wasn't possible. There are minor differences in the sets, but more noticeable are two key cast changes.
See Also
The Baxters are back!
"Molly [McCook] is stepping in to play Mandy (replacing Molly Ephraim, Casual), and we're happy to have her," Nancy Travis told us at the PaleyFest Fall TV Previews earlier this month. The actress, who stars as Baxter family matriarch Vanessa, added, "Boyd [now Jet Jurgensmeyer, previously, Flynn Morrison] has been aged up a little bit so we can do more stories."
"It's not as traumatic as the new 'Darren' on Bewitched," chuckled Allen, referring to Dick Sargent taking over the part of Samantha Stevens' (Elizabeth Montgomery) husband from Dick York on the beloved ABC sitcom.
Watch for on-air mentions of the changes be given before hilarities ensue. "We wanted to give a nod to that and have fun with it and do a bit where we address [Molly McCook] is taller and blonder," said Kevin Abbott, executive producer. "We're not trying to fool anybody."
There's been online speculation that Last Man Standing will be addressing more conservative issues now that it's moved to Fox, but that's not the case. In fact, it'll be the same show, content-wise.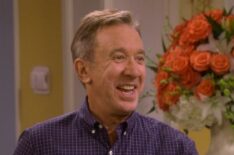 See Also
Plus, what's next for the Baxters.
"It's silly," Allen said of rumors the show would take on a new tone. "It reminds me of high school and cliques. I had a girlfriend in high school whom I still adore. People said back then she was 'easy' and dating college guys." Years later, Allen ran into her and she clarified, "None of that ever happened."
Allen's workplace, the outdoor sporting goods store, is still selling guns, but, he noted, "I don't want to hit anyone on the head [with an issue]. Comedians are dancing on the thinnest ice. There's nothing more dangerous now for comedians about what we can and cannot say."
Which is not say that Last Man Standing won't be tackling issues. They'll just come out of organic character, not forced plot.
"We consider ourselves first and foremost to be a family show," explained Abbott. "We want families to be able to sit down and watch our show as we deal with current issues in the natural course of events of telling a story. We don't ever start off saying, 'Hey, let's do a show about healthcare this week.' Instead, we approach it by asking what interesting stories are going on with these characters that will illuminate some new part of them that we've never seen and how do we tell that in an interesting way."
"We'll deal with big themes," Travis shared. "Loss, birth, changing roles in a family and within a life. We deal with those things in intimate, relatable ways."
One storyline the show will tell is Ed, played by Hector Elizondo, deciding what he wants to do with the business given that he's looking at retirement. "Ed's having second thoughts about the third chapter of his life," Elizondo revealed. "He's thinking about what kind of legacy he's going to leave behind, wondering if he should give the business to his junior partner or not."
As to why Elizondo said yes to coming back to the show? "I wouldn't have considered anything else. Besides, this is the closest studio to my house!" he quipped.
Part of the reason Last Man Standing returned is because devotees of the show were vocal in wanting to see it on the airwaves once more. "Fans had a lot to do with bringing out show back," said Travis. "Viewers used to be over there, but now with social media you can have a more [direct] relationship. You know them."
See Also
Plus, find out what's in store for 'Lucifer's streaming debut.
Some have even suggested a storyline or two. "I'm very pro animal and vegan [in real-life]," Travis added. "Somebody said that maybe we could do an episode on that."
"I'd like to discuss empty nest syndrome and how it affects Mike and Vanessa's relationship," revealed Allen. "Hector's character is deciding to retire. And we have a daughter [Eve, played by Kaitlyn Dever] in the Air Force deciding whether or not she wants to be a hero."
Last Man Standing, Fridays, 8/7c, Fox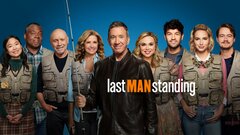 Powered by