Vicki Lawrence on Being One of 'The Cool Kids,' Burt Reynolds Memories & What Carol Burnett Means to Her
Welcome back to TV, Vicki Lawrence!
This fall, the actress plays Margaret on The Cool Kids, a Fox sitcom, created and executive produced by Charlie Day (It's Always Sunny in Philadelphia), which also stars David Alan Grier (In Living Color), Martin Mull (Mary Hartman, Mary Hartman), and Leslie Jordan (Will & Grace). The quartet play, respectively, Margaret, Hank, Charlie, and Sid — four residents at a senior living center. Hilarity ensues as these four familiar faces embark on a series of misadventures.
TV Insider chatted up Lawrence at the PaleyFest Fall TV Previews earlier this month, and she weighed in on her role and a lot more, including how she was discovered by Carol Burnett when she was 17, and competing to win the title of "Miss Fireball" in her hometown of Inglewood, Calif.
See Also
Plus, Vicki Lawrence teases 'shenanigans' ahead.
Read on to get the scoop!
What attracted you to this show?
Vicki Lawrence: [Laughs] I actually was not attracted to it. I didn't want to go on the audition. Every time I'd go on an audition, casting directors would say, 'Oh, you're older than we thought you were going to be!' I think they're expecting 'Mama' [from Mama's Family] to walk in the room. The casting people are now in their 30s. They're watching Mama's Family, they don't remember The Carol Burnett Show. They think I'm going to be 90. 'Isn't she dead?' I get that a lot. They don't know what to do with me.
Well, The Cool Kids do!
Yes. Charlie Day was a fan of my work. The casting gal asked me 'Are you going to have a problem if we make you look a little older?' because, initially, the characters were a bit older.
Did they ask, 'Have you ever been made up to look older?'
Story of my life! So what they hell do I care? Charlie said to me, 'I want you to come to work every day and be happy so come to work looking like you.' I love it. The whole cast shifted to younger when they cast David. He's playing a little bit older.
What's it like being part of a weekly series again?
It's awesome. I feel like I'm back to my roots, sort of.
See Also
In the show, she moderates a panel of kids who offer advice to adults.
Margaret goes up against these three guys in the pilot — is she outnumbered? Or are they?
Women are much smarter than men the way they finagle and get around things. Margaret's feisty, raunchy, sassy, and tough!
Will we see some topical issues explored on the show?
I don't know yet. Right now, Charlie has made us really funny and silly — the characters are like a lot of people are in retirement communities. I go out and play my one-woman show at these communities and I can tell you that people aren't sitting still there. They're dating. It's like high school in your '70s. It's a great message to send out. People all the time ask me if we're going to address on the show that older people are sexually active and [can legally smoke] cannabis? Probably!
The late Burt Reynolds created and produced Win, Lose or Draw, the NBC game show you hosted in the late '80s. How did that gig come about?
I remember playing Win, Lose or Draw [before it became a TV show] with Burt back when he was dating Sally Field. We played at Snuff Garrett's house. He produced 'The Night That the Lights Went Out in Georgia.' We were very close at the time. It was Snuff, his wife, Burt and Sally, and Trini Lopez, and we played the game. They said, 'Okay, we're going to stand up and draw.' I said, 'Are you kidding me?'
What kind of player were you?
I was a terrible drawer! Thank God, I hosted the show! I have to say the thing that'd amaze me was when we'd have to draw geography. The answer could be 'the Gulf of Mexico' and according to the way someone drew the clue it could have been in the Caribbean or by Hawaii. One time, a gal got 'Baked Alaska' as her clue. She drew the United States and put a cake on North Dakota! She wasted 30 seconds, not understanding why no one was getting it. I asked, 'What happened to Canada?' It was crazy.
What are your memories of Burt?
Burt so was so supportive and so sweet. Both he and Bert Convy, who [co-created the show and] hosted the syndicated version, wanted a woman to host the network version. They were incredibly supportive. Anytime anything went wrong, I'd go to the producers and they'd fix it. They'd say, 'Don't tell Burt. [Laughs] He'll come over and hit someone!'
What was it like seeing everyone at The Carol Burnett 50th Anniversary Special?
It was great. They were actually auditioning for The Cool Kids when the Carol Burnett reunion show was taping. All I wanted to do was go to CBS, hang out with Carol, see all my old friends and visit with all the fun people she was going to have on her show. I couldn't be bothered auditioning for this!
Do you think Carol might do a guest spot on The Cool Kids?
I bet. I think. Maybe. We'll have to do it fast, efficient, and good. She doesn't like wasting time. I went shopping with her once when we lived in Hawaii. She asked if I knew any good places to shop. I said, 'Yeah, there's a cute store by the hotel.' I took her over there. She picked out about 10 or 12 things and went to the dressing room. Every [few] seconds something would fly over the top of the dressing room door and she'd say, 'This is a yes,' or 'This is a no.' The sales lady was looking at me and asked, 'Is she always like this?' I said, 'Live television!'
Everyone has an origin story in showbiz. Yours is Carol asking you to play her sister on her variety show after she crowned you the winner of Miss Fireball. Looking back, what has that meant to you?
What it has meant is so much more than what it first did. I was too stupid to even comprehend what it meant at the time. I was a goofball in high school. I hear that Carol was calling and she wanted two seats to come to this contest I was in. I had no concept of what I was getting into at the time. I was booked to go on tour with The Young Americans. The director of it said to me, 'Let me just tell you something young lady — first, what are the odds of this ever turning into anything? Number two, if you leave the summer tour and the show doesn't go, you can't come back. I am replacing you. Period. So you think very hard about this!'
At the time, it was a big decision. I decided to roll the dice and go on the audition. But how has [Carol hiring me] changed my life in the long term? My God, I never thought I'd be doing this. What happened to me then would not happen now. Now, if you're not Carrie Underwood out of the box, you're gone. If the judges don't vote you off, America will. I was a geek, a goober. [The late] Harvey [Korman] would tell you that. God love him. 'You're so stupid, you couldn't' find stage left or right — or the toilet!'
The Cool Kids, Fridays, 8:30/7:30c, Fox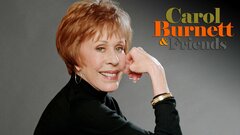 Powered by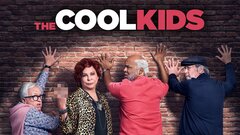 Powered by