'This Is Us' Premiere: Déjà's Gift, a Pearson Lucky Streak & More About 'Her' (RECAP)
[Warning: The below contains MAJOR spoilers for Season 3 Premiere of This Is Us, "Ave Maria"]
It's back, it's finally back! This Is Us returned for Season 3 on September 25, just in time to celebrate The Big 3's 38th birthday, and fans were in for more of the surprises and emotional moments they've become accustomed to.
Picking up where the Season 2 finale left off, viewers are reintroduced to their beloved Pearsons, including newlyweds Kate (Chrissy Metz) and Toby (Chris Sullivan), a blissful Kevin (Justin Hartley), and the perpetually positive Randall (Sterling K. Brown). Also, Rebecca (Mandy Moore) and Jack's (Milo Ventimiglia) storyline begins the night they met.
See Also
Plus, the young actress teases what's next for Tess in Season 3.
For all the news and notes from the Season 3 premiere and must-know plots The Big 3 are experiencing, read on.
Framing the episode is an iconic Steelers game that took place the night Jack and Rebecca met — with her singing on stage and Jack locking eyes with his future wife. When she suggests they leave the bar for a better venue, Jack takes Rebecca to a carnival, but not before he pronounces her the girl. Jack has $9 to show his dream girl the night of her life, and he quickly finds himself down to $2 after entry into the carnival and some hot chocolate and a candy apple.
When it begins raining, Rebecca suggests buying a $2 umbrella, but Jack tries to persuade her to wait it out so he can avoid spending the remainder of his money. After a round of quick questions, it appears this pair won't make it to a second date. But when Jack drops Rebecca off at her home, he admits the reasoning behind his behavior and apologizes for the bad first date. Learning that Jack doesn't like talking about his brother or his time in the Vietnam War, Rebecca accepts his apology and ends up giving Jack their first kiss. It's said that the rest is history… or, at least, for now.
As for Kate and Toby, they're trying for a baby with little success. A flashback to their wedding night shows Kate making her desire to be a mother clear, but all of the trying in the world isn't enough. She's been diagnosed with PCOS (Polycystic Ovary Syndrome) and Toby's antidepressants are slowing down his sperm, so it isn't a winning combination. But when they're told IVF won't be an option, Kate doesn't take the news well. Moments after receiving the news, she attends her birthday brunch, but she can't hide her emotions and ends up having a bit of a meltdown.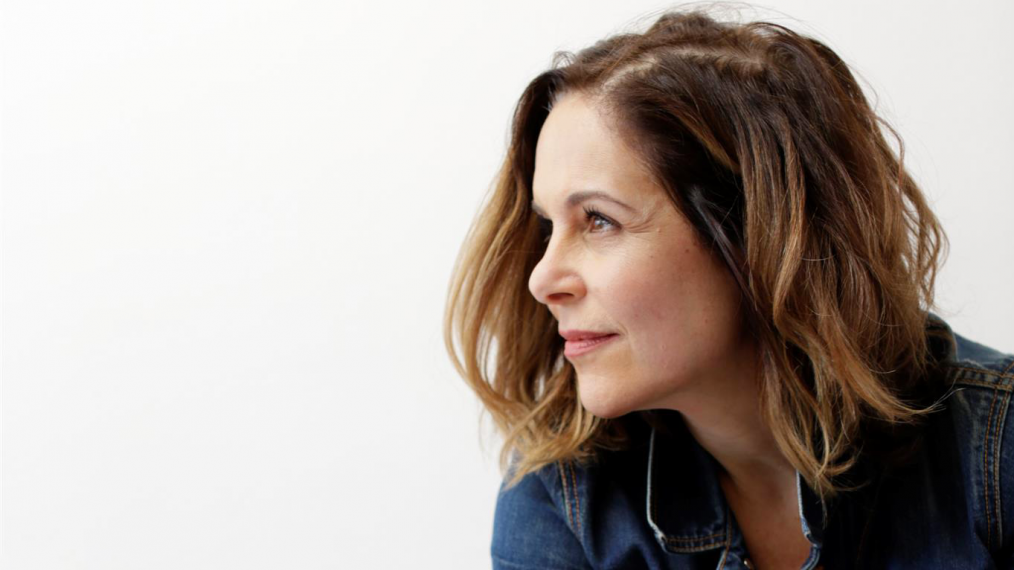 See Also
The actress teases her character has quite the journey this season.
When Toby and Kate return home later, he admits he's relieved because he worries about the chance of failure and the physical toll the treatment would have on Kate. Just when Toby thought they were in the clear, the doctor calls to ask them to return to the office, giving Kate hope and causing more concern for Toby. He loves Kate more than anyone, but will he suffer for her dream of a child?
Next, there's Kevin who is unaware of the suspicions he's stirring up at Beth (Susan Kelechi Watson) and Randall's house — a place Beth's cousin Zoe (Melanie Liburd) is calling home as she works on her documentary. In the midst of a press tour for his movie, Kevin plans to celebrate his birthday with his brother's family until Zoe advises him to stay away for fear of being caught. And rightfully so — Beth has put most of the pieces together. They make a cute couple, so why is Beth worried? She spends most of the episode preoccupied with her cousin and brother-in-law, while Randall is dealing with Déjà (Lyric Ross) who is now under their legal care as a foster child after Déjà's mother gave up all parental rights.
Though Déjà smashed Beth and Randall's car in the Season 2 finale, things seem to be working out OK for now. Still, Randall needs to talk with her about their future as a family, as Déjà would need to be adopted to remain with the Pearsons. With a grand monologue at William's old apartment building, he tells her about the day he confronted his biological dad to help her see how they're alike. That discussion doesn't go great, though, as Déjà points out the differences in her and Randall's adoption stories.
Taking a cue from her foster father, Déjà finds her real father — a man who never wanted anything to do with her — to confront him Randall-style. She tells her biological dad she wants one thing, but it takes a few scenes before we learn what it is: a birthday gift for Randall. Yet it's not just the running shoes she gifts him, but also her permission to be adopted.
As "Ave Maria" began wrapping up, in true This Is Us fashion, the scenes became more clipped, revealing more and more with each passing second. Below are the key moments from the final minutes of the night, which fans are sure to keep fans theorizing for weeks.
See Also
Chris Sullivan teases Season 3 of 'This Is Us' and reveals what's next for Toby.
Jack heads to Rebecca's to return a coat she left in his car, along with some flowers he picked out for her. However, both he and viewers are surprised to see another man at Rebecca's door when he arrives. Who is this man — could it be Sam Trammell's Ben but younger? And will we see Jack fight for Rebecca's affection against this suitor?
Toby's fears about Kate beginning IVF are valid, but if it means her suffering over him, then he won't have it. So while unsurprising, it's still upsetting when he dumps his antidepressants in the toilet. Suddenly, the answer to Toby's bout of depression in the Season 2 finale is taking shape.
Last season's biggest cliffhanger regarding the "her" Randall and adult Tess (Iantha Richardson) are talking about was completely flipped as an older Toby was introduced. Tess steps away and Randall calls Toby to see if he's joining them, but to where? Could it be Kate? When Toby's shown, he's in bed alone without his wife in sight, and the questions only continue to build.
With all of these developments, it's good to know there's a whole season ahead for fans to gather answers.
This Is Us, Tuesdays, 9/8c, NBC
Powered by