Roush Review: TV Business as Usual in 'New Amsterdam,' 'FBI'
Longtime fans of hospital TV dramas will remember NBC's St. Elsewhere, which introduced us to Denzel Washington (among other rising stars) in the 1980s. The old-school New Amsterdam, the network's latest entry in the genre's swollen ranks, looks unlikely to achieve the status of that classic, let alone standard-bearer ER, because it's too busy falling under the spell of a Dr. Do-Good who might as well call himself Saint Everywhere.
Late of The Blacklist, Ryan Eggold jogs onto the scene as Dr. Max Goodwin, newly anointed medical director of a public New York City hospital modeled after Bellevue. He's a disarmingly disruptive knight in scrubs, who arrives at "The 'Dam"—yes, that's the annoying shorthand locals use—with a mission to shake things up and make doctors get excited about being doctors again. Yay, team!
See Also
Plus, find out how 'The West Wing' factors in.
Max fires the entire cardiac department at the first staff meeting for prioritizing billing over care, and sweet-talks all the other docs with a catch-phrase: "How can I help?" His typical method: batting his moist puppy-dog eyes and sideways grin while giving Hallmark pep talks: "If you can't help [a patient] by being a doctor, then just help her as a human being." To which rumpled staff psychiatrist Iggy (Tyler Labine, taking a break from purposeful comedy) responds in amazement: "Am I allowed to do that?"
Although an Ebola scare on his first day might be enough plot for one episode, there's not a single patient who seems to escape Dr. Max's tireless attention, even at the apparent expense of his own wellbeing — and that of his pregnant wife, currently estranged because of his dedication to the job. The only thing more tiresome than a character whose only flaw is that he does his job too well is a show that uses on-the-nose songs like "Fix You" to manufacture emotion.
You think This Is Us is manipulative? New Amsterdam gives master classes in the technique to much lesser effect.
New Amsterdam, Series Premiere, Tuesday, Sept. 25, 10/9c, NBC
LAW & ORDER: FBI
As original as its title implies, Dick Wolf's all-business FBI at least delivers on its promise, like any solidly produced CBS procedural. This is a grimmer affair than usual, impressively and disturbingly graphic in its elaborate portrayal of a Bronx building's bombing and collapse in the opening reel. More explosions follow.
On the scene are the show's refreshingly diverse stars: Rookie Blue's somber yet sensitive Missy Peregrym as a rare female lead agent, Maggie Bell, paired with Zeeko Zaki as taciturn Special Agent OA Zidan, a Queens native of Middle Eastern heritage. Running things at New York HQ is Law & Order veteran Jeremy Sisto, supervising via eye-glazing exposition about the latest forensic toys that will help them find the mad bomber(s) through a labyrinth of drug-gang and racist red herrings. After the pilot episode, their boss will be played by the always-welcome Sela Ward (formerly of latter-day CSI: NY), replacing Connie Nielsen.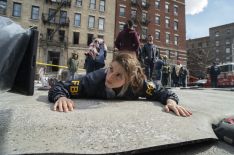 See Also
Plus, why the new show is Dick Wolf's biggest project.
The goal here is to keep the loyal CBS audience in their seats between two editions of NCIS. The high production values (at least in the first episode) and strong cast suggest a show that's better than it needs to be to achieve that modest ambition.
FBI, Series Premiere, Tuesday, September 25, 9/8c, CBS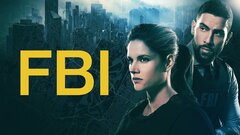 FBI
where to stream
Powered by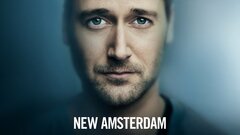 Powered by