An 'Insecure' Reunion, A Lifetime TV-Movie Remake and a New 'You,' A Political 'Circus' Returns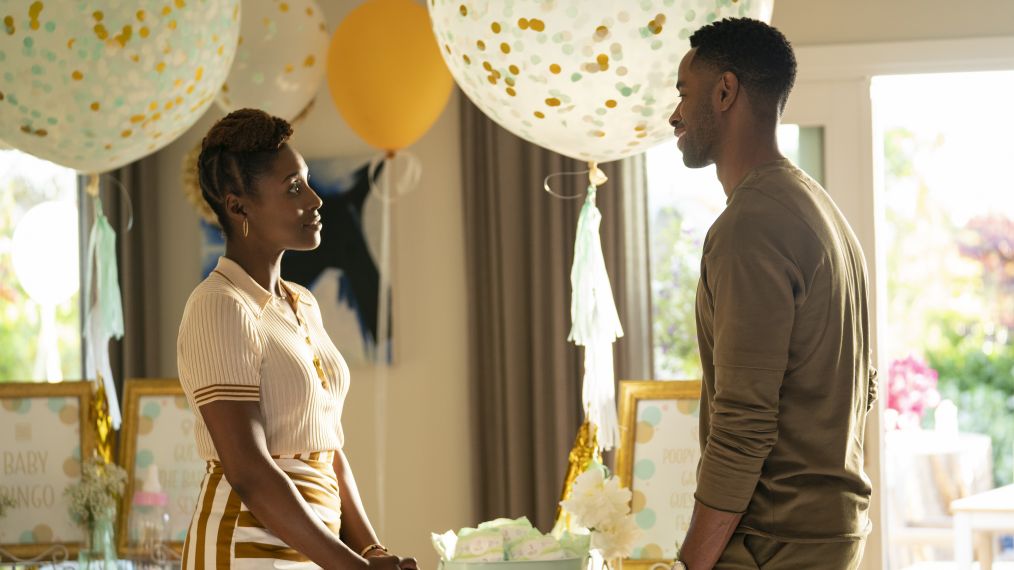 A critical checklist of notable weekend TV:
Insecure (Sunday, 10:30/9:30c, HBO): Jaws dropped and 'shippers cheered at the end of last week's disastrous girls'-trip-to-Coachella episode, when on the morning after, Issa (Issa Rae) unexpectedly runs into her ex, Lawrence (Jay Ellis, making his first appearance this season), at a gas station's mini-mart. Awkward? Hopeful? We're sure to find out, as we catch up with Lawrence and see how this reunion affects Issa's tentative new romance with Ferris wheel enthusiast Nathan (Kendrick Sampson) and whatever's going on with former roomie Daniel (Y'lan Noel). The episode also features a baby shower for Tiffany (Amanda Seales), and Issa and the hilarious Kelli (Natasha Rothwell) urging workaholic Molly (Yvonne Orji) to get back in the dating pool.
See Also
The #LawrenceHive is alive.
No One Would Tell (Sunday, 8/7c, Lifetime): Travel with me back to the late 1990s — 22 years ago to 1996, to be exact — when TV-movies were still a staple of network lineups, with dramatizations of true-crime stories especially popular. On a Monday night in May 1996, NBC presented the grim story of an abusive teenage relationship that escalates to murder and a mother seeking justice, featuring such popular TV types as Candace Cameron (pre-Bure) as the victim, Fred Savage playing way against type as the dangerously possessive boyfriend, and Michelle Phillips as the grieving mother. Now Lifetime pretty much owns the woman-in-peril franchise, and remakes this movie with Shannen Doherty playing the concerned mom, and Matreya Scarrwener (Once Upon a Time) and Callan Potter (The Other Kingdom) as the ill-fated teens. The judge in the murder trial is played by Mira Sorvino, a role originally filled by talk-show host Sally Jessy Raphael. Those were the days.
You (Sunday, 10/9c, Lifetime): Lifetime is on somewhat more original ground with this twisted romantic thriller, which resumes with Joe (Penn Badgley) absolutely giddy about going on a first real date with his object of desire Beck (Elizabeth Lail). One drawback: He's understandably irked that she can't stop dwelling on her D-bag beau Benji (Lou Taylor Pucci) — who unbeknownst to Beck is being held prisoner in the bookstore vault by her new suitor. As creepy as all of this is, Joe would be a good match for Beck if not for his inner Norman Bates. He's actually quite helpful when he tells her, "To survive, you have to show some teeth" — advice that comes in handy when fending off her lecherous and vindictive prof (Reg Rogers).
The Circus (Sunday, 8/7c, Showtime): Just in time to cover what could be a pivotal midterm election, the political docu-series returns with strategist/commentator Steve Schmidt joining the team including John Heilemann, Alex Wagner and Mark McKinnon as they traverse the U.S. to go inside the most high-stakes of races. They'll cover House, Senate and gubernatorial contests — many seen as a referendum on the current administration.
Inside Weekend TV: More remembrances of the late Burt Reynolds' early TV career, as nostalgic getTV resurrects two short-lived detective dramas in four-episode blocks. The 1970-71 Dan August airs Saturday in the daytime (noon/11c), and the 1966 Hawk airs late night Saturday at 12:50/11:50c)… Not to be confused with Kevin Costner's adult Western that aired this summer, BBC America's Yellowstone (Saturday, 9/8c) is a new nature series depicting the wildlife and natural wonders of Yellowstone National Park, renowned for its thermal geysers and springs… The six-part Starz documentary series Warriors of Liberty City (Sunday, 8/7c) profiles a youth football program, the Liberty City Warriors, founded by hip-hop pioneer Luther "Uncle Luke" Campbell nearly 30 years ago as an alternative to the street violence in a crime-ridden Miami neighborhood. The team has spawned NFL stars including Chad Johnson and Duke Johnson.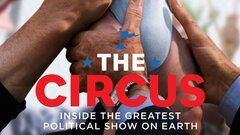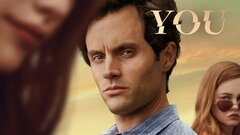 You
where to stream