Final Round of 'Shooter,' HBO's 'Oslo Diaries,' 'Reversing Roe' on Netflix
A critical checklist of notable Thursday TV:
Shooter (10/9c, USA): In what we now know to be the series finale of the conspiracy thriller, Bob Lee (Ryan Phillippe) determines to take down Atlas for good, but can he rescue what's left of his marriage? And look for Isaac (Omar Epps), Nadine (Cynthia Addai-Robinson) and Harris (Jesse Bradford) to tie up loose ends and look toward the future.
It's also the third-season finale of USA's Queen of the South (9/8c), with Teresa (Alice Braga) rebounding from a surprise attack to once again try to take control of her terrority.
The Oslo Diaries (8/7c, HBO): Also the inspiration for a Tony-winning play in 2017, the historic but never quite realized Oslo Accords diplomatic peace negotiations between Israelis and Palestinians are recalled on their 25th anniversary in a timely new documentary. In his last recorded interview before his 2016 death, former Israeli president and foreign minister Shimon Peres is among the subjects bringing new perspective to these controversial secret talks.
Reversing Roe (streaming on Netflix): Even more topical, given the ongoing confirmation process in the Supreme Court, is this deep dive into the polarizing debate over abortion rights. The film looks at the history of the landmark 1973 Roe v. Wade ruling and examines the motivations of those on both sides, fighting either to keep or reverse the decision.
Inside Thursday TV: A second season of HGTV's hit franchise Flip or Flop Atlanta (9/8c) puts house flippers Ken and Anita Corsini back to work, starting by gutting and renovating a ramshackle Craftsman. … The scenery's the thing in Crackle crime caper Snatch. In the second season of 10 new episodes, the gang led by Harry Potter's Rupert Grint heads to Spain's Costa del Sol, where they end up working for (and maybe against) a local crime boss. … ABC's even lighter crime drama, Take Two (10/9c), ends its first season with Sam (Rachel Bilson) and Eddie (Eddie Cibrian) dealing with the fallout of having slept together. This could complicate their current assignment of sending Sam undercover as bait to take down a con man targeting wealthy women. … NBC's The Tonight Show with Jimmy Fallon (11:35/10:35c) heads to Central Park for the first time, for a special show featuring guests Blake Lively and performer Carrie Underwood.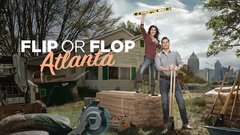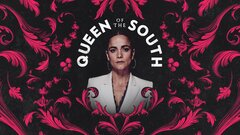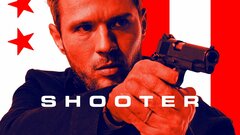 Shooter
where to stream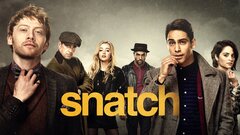 Snatch
where to stream