Inside 'Outlander's Season 4 Colonial Wardrobe
Sartorially speaking, it will be hard for Outlander to top the kilt worn by rugged 18th-century Highlander Jamie Fraser (Sam Heughan) and the red ball gown his 20th-century wife, Claire (Caitriona Balfe), modeled at Versailles. But as the time-traveling drama lands in America for Season 4, costume designer Terry Dresbach is up for the challenge.
With the soulmates settling in North Carolina and revolutionizing their style along with their lives, Claire will upgrade from her Season 3 finale shipwreck rags.
See Also
Plus, Roger and Brianna reunite (and there's some dancing involved).
"The women's clothes have a colorful floral palette. It's American color: cotton, not the saturation of the silks in Paris," says Dresbach, who consulted with experts at Colonial Williamsburg and the Smithsonian. "A lot of checks and mismatched patterns."
Later, the Frasers brave the wilderness. "You stay warm or die. You hunt. Furs and skins were necessities," Dresbach says. "And what does a 20th-century woman wear when nobody's watching? That'll be a discovery for the audience."
Outlander, Season 4 Premiere, Sunday, Nov. 4, 8/7c, Starz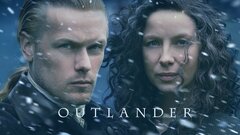 Powered by