'NCIS: Los Angeles' Star Daniela Ruah Answers Our Kensi & Deeks Questions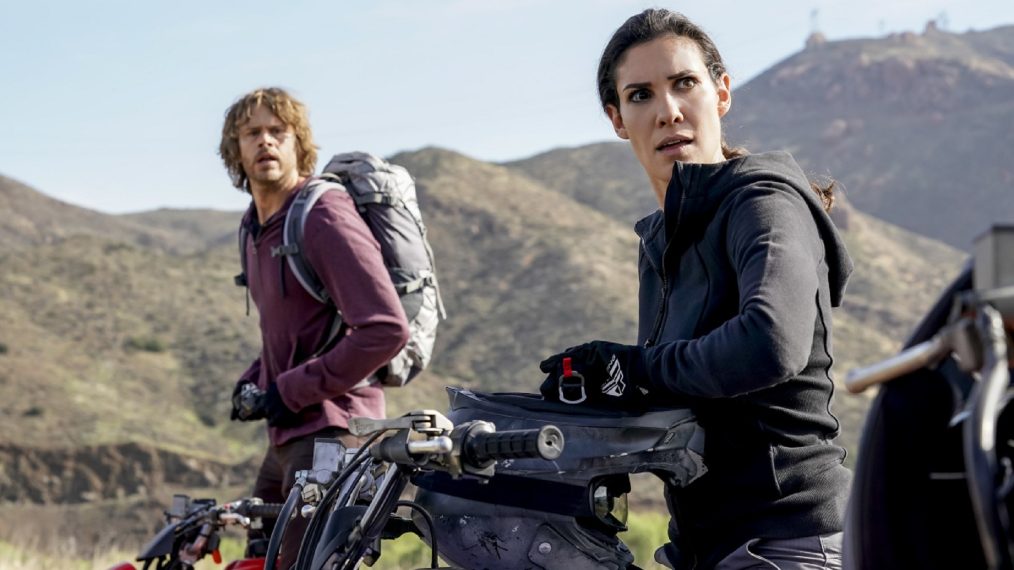 Thanks to a rocket launcher aimed at the NCIS team's vehicle, last season of NCIS: Los Angeles ended with a literal bang. And a crunch of metal and a whoosh of flame.
When the smoke clears on the military procedural's 10th season, agents Callen (Chris O'Donnell), Hanna (LL Cool J), Kensi (Daniela Ruah) and Deeks (Eric Christian Olsen) are fighting to survive. At least Ruah reveals a happy outcome for on-off couple Kensi and Deeks….
See Also
The couple's fate was left in the balance by Season 9's end.
How devastating was that explosion?
Daniela Ruah: Deeks is in a stretcher, and we're trying to make it out of there alive, which proves very difficult at first. For a couple of characters, we're not entirely sure how they will [fare].
Kensi and Deeks had just called off their engagement. Does this brush with death change them?
I can say that they are prepping for a wedding! They've been trying wedding cake.
See Also
Kensi and Deeks have been confirmed as safe in the Season 10 premiere, but will the others make it?
Do you look forward to having a big ceremony on camera?
I'd like to see them get married, but I wonder how much they'll show. Will Kensi be in a dress walking down the aisle? Or will they just allude to the fact after they wed? Either way, Kensi and Deeks deserve to be together.
NCIS: Los Angeles, Season 10 Premiere, Sunday, September 30, 9:30/8:30c, CBS