Mariska Hargitay Talks 20 Years of 'SVU': The Benson-Stabler Chemistry, Best Storylines & How It Might End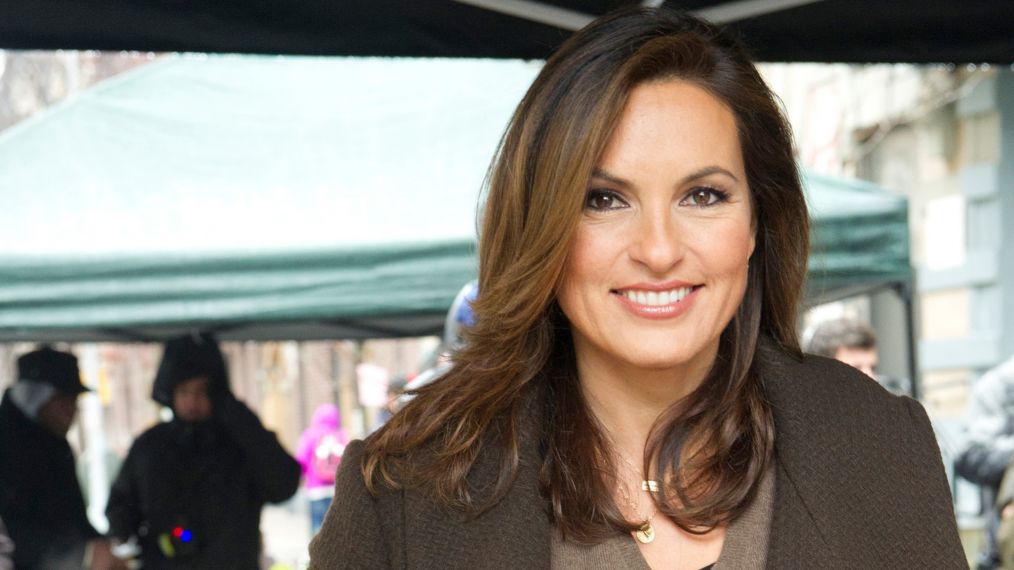 Critics weren't sure what to make of Dick Wolf's Law & Order spinoff with a sex-crimes slant when it arrived in 1999. For every "crackling-sharp" and "dead-on," there was a "formulaic" or "uneasy-making." But Mariska Hargitay — who has played intrepid NYC cop Olivia Benson, now the lieutenant, since Day 1 — and her Special Victims Unit costars quickly won over fans, and along the way to amassing 434 episodes, she earned eight Emmy nods, winning one.
A producer and occasional director, Hargitay has been greatly affected by SVU's stories of sexual assault and domestic violence, launching the Joyful Heart Foundation in 2004 to help empower survivors. (Her documentary about the backlog of untested DNA rape kits, I Am Evidence, can be seen on HBO Go and HBO Now.)
Ahead of the two-hour episode that opens the milestone 20th season ("Olivia is going to deal with some new things, maybe her own physical limitations," Hargitay teases), she solves 20 more mysteries about her beloved drama.
Can you believe it?
Mariska Hargitay: I'm still taking it in. I feel deeply grateful to Dick for creating this show and having the vision to sustain the quality. The other night we had a dinner party. When I brought him the cake with "20" in Roman numerals, it hit me like a ton of bricks!
What are your memories of your first day on set?
Keeping it real, I don't remember! But I do have a million memories from the pilot, especially the immediate chemistry with Chris [Meloni, who played Det. Elliot Stabler]. We were filming in the Meatpacking District, and it was really hot and raining, so we all had to wear baseball caps. I was going, "How lucky is this California girl to be shooting a television series in New York with this fantastic actor and fantastic crew!"
Were you concerned about the difficult themes of the show? The first season had an assault with a banana, for heaven's sake!
My agent called to say, "I don't know if you'll be interested in this because it's very dark subject matter." When I read the script, however, I felt it was such a truly pioneering show. I was shocked at first. I had to ground myself and be brave.
What storyline have you found particularly meaningful?
The one about Olivia getting a family after being turned down for adoption and then having God drop this beautiful baby boy in her lap.
What's been tough emotionally?
The show is about the worst things people do to each other in the darkest part of humanity, which means many stories are difficult. But when a child suffers — those hit us hardest.
And physically challenging?
The William Lewis arc [in Season 15] was the most taxing. It was gut-wrenching to shoot, but it was a treat to work with Pablo Schreiber [as Lewis, the rapist/killer who kidnapped Olivia]. I trusted him, so I was able to go there.
Olivia seems to get kidnapped a lot. Do you even know the total?
At least five. There were a few episodes where I'm like, "I'm not a very good cop, am I?"
She's also had a lot of hairstyles! Best and worst?
Like any woman, Olivia is trying to find the hairstyle that fits her life. I stand behind all my hairdos, except maybe three. [Laughs] After one shoot, the hairdresser, who was French, wanted to trim my hair. So he's drinking wine and cutting, and when I looked up from my magazine, I just went, "This is not good." Dick told me he was going to fire me. I cried so hard, like, "You're blaming me?" It went on for two weeks; then he said, "There's no crying in television," and we moved past it.
What made Chris, your first partner in crime solving, so special?
From the second we met, bells went off. We knew we were going to be a huge force in each other's lives. He was intense and mercurial but also fun.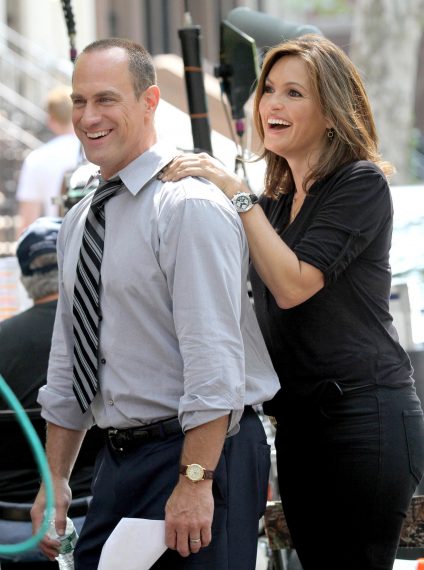 Your current costar Ice-T, who plays Sgt. "Fin" Tutuola, is known as the Philosopher King, right?
He goes on his philosopher rants and everyone gathers around because the way he breaks everything down is clear and simple. He takes all the complex and whiny stuff out of it, like, "Here's the deal." And in 19 years, I've never seen him in a bad mood or raise his voice.
How did Meloni's departure after 12 seasons affect SVU?
When Danny Pino [Det. Nick Amaro] and Kelli Giddish [Det. Amanda Rollins] arrived [in Season 13], I felt like I was almost on a new series. Those two brought a completely new energy. It was really sad when Danny left [in 2015]. We wrote him a song with a Cuban beat. When Raúl [Esparza, aka ADA Rafael Barba] left [earlier this year], we threw a party and offered toasts. With Andy Karl [Sgt. Mike Dodds, killed off in 2016], we went to dinner. We're all very close.
SVU is known for its guest stars. Five won Emmys, and 11 more were nominated. Who's your favorite?
Robin Williams [in 2008]. It was being in the presence of true greatness. He had this huge heart: The set photographer captured Robin playing with my son, August [then not quite 2], with a smile from ear to ear. John Ritter [2002] was another great light. I met my husband [Younger's Peter Hermann] on that episode!
How has SVU evolved in the treatment of rape and assault survivors?
What is beautiful is that the show has evolved from "Let's shine a light on these issues" to "Time's up, let's make changes and stop these issues" I think the culture is catching up.
What explains the show's remarkable longevity?
Basically, we're telling compelling stories that are close to our hearts, our souls and our core. Olivia is a champion of healing — the mother figure we all want.
How would you like SVU to end?
With Olivia finding real peace and balance and love. She's given so much to others that I want her, as she has fought for other people, to fight for herself.
But before then, you must want to make it to 21 seasons to beat Law & Order?
You know I do!
For more from our conversation with Hargitay about SVU and what's coming next, pick up the latest issue of TV Guide Magazine, on newsstands Thursday, September 13.
Law & Order: Special Victims Unit, Season 20 Premiere,  Thursday, Sept. 27, 9/8c, NBC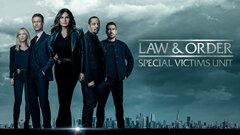 Powered by