TV News Roundup: Trailers for Sean Penn & Elizabeth Olsen's New Shows & More
All Your Must-Know Wednesday TV News:
Trailers
Sorry For Your Loss starring Elizabeth Olsen as Leigh, a woman who's recently lost her husband, Sam, and is having a difficult time moving forward with her life.
"I hate how in the beginning, everyone wants to send you flowers," Leigh says in the new trailer. "And then they stop calling and writing and doing nice things for you, because they're over it, and they expect you to be over it."
The movie premieres Tuesday, September 18th on Facebook Watch.
The First, the upcoming original drama series on Hulu starring Sean Penn, follows a crew of astronauts as they begin their journey to become the first humans to land on Mars.
The first full season drops on Hulu on Friday, September 14.
Season 2 of Big Mouth is set to premiere October 5 on Netflix. The series "follows 7th grade best friends Nick Birch and Andrew Glouberman as they navigate their way through puberty, masturbation, and sexual arousal."
New Streaming Service
Nickelodeon has started a new streaming service called, NickSplat, where all of its classic shows will live. "NickSplat is an incredible brand with content that's been delighting fans for more than 30 years and we are thrilled to be partnering with the Nickelodeon team to broaden the VRV universe," VRV general manager, Arlen Marmel, told Variety.
The rosters of shows includes: All That, Are You Afraid of the Dark, CatDog, Clarissa Explains It All, Doug, Kenan & Kel, Rocko's Modern Life, and Angry Beavers.
NickSplat costs $9.99/month for the bundle service along with Shudder, Nerdist, Dramafever on AT&T's VRV subscription service. The non-bundle price is $5.99/month.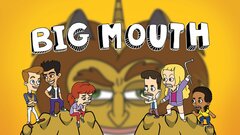 Powered by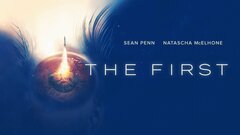 Powered by