Relationship Lines are Blurred in 'The Little Drummer Girl' Says Alexander Skarsgard
Does the spy really love me? Intrigue meets warped romance in AMC's dark espionage thriller The Little Drummer Girl, a three-part series based on John le Carré's bestselling novel. Set in the 1970s, Girl centers on idealistic English actress Charlie (Florence Pugh).
While vacationing in Greece, she's recruited as an agent by veteran Israeli spy Becker (Alexander Skarsgård), who's been sucked back into the game after a stint as an architect. (The pair's amorous nighttime visit to Athens' Acropolis is just one of the heady scenes shot at landmark Greek locations.) "Charlie is desperate for intrigue, for a life that is just a little more than what she has. She finds Becker both deeply annoying and deeply attractive," Pugh says. "But nothing prepares her for what comes. She's shocked and manipulated, over and over again."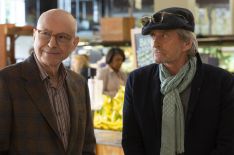 See Also
What to expect from all the new dramas, comedies, reboots, and spinoffs premiering soon.
"We blur the line [in the relationship] between what's real and what's not," Skarsgård says. "Are they falling in love? How much is Becker manipulating her? Is he letting her believe that his real personality is coming through, or is he just pretending to open up so he can draw her even closer?"
Charlie's assignment shifts to a terrorist camp, where, undercover, she trains as a killing machine. "I shot a lot of guns," recalls Pugh, who understood Charlie's divided loyalties as the character grows more sympathetic to the cause. "Emotionally, I found it tough," she adds. "I have no idea what it's like to live in [that world] around guns, bombs or your village getting hurt. Until the very end, you don't know what way Charlie's going to go." Let the games begin!
The Little Drummer Girl, Series Premieres, Monday, Nov. 19, 9/8c, AMC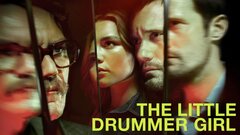 Powered by