A 'Shooter' Goes Fringe, 'Trial' Takes a Twist, Finales of 'Detroiters' and 'Strange Angel'
A critical checklist of notable Thursday TV:
Shooter (10/9c, USA): We've heard of alpha males — and this action series has its share of them — but Bob Lee's (Ryan Phillippe) latest quest takes a dangerous turn as he encounters a fringe group immodestly known as The Alpha Boys. While his mission puts further distance between him and wife Julie (Shantel VanSanten), the rest of the team sets a meeting with the president's chief of staff to try to avert an attack on Washington, D.C.
Trial & Error (9/8c, NBC): The courtroom focus in this wacky spoof has now shifted from queen bee Lavinia (the hilarious Kristin Chenoweth) to "town garbage fire" Jesse Ray Beaumont (Michael Hitchcock). Josh (Nicholas D'Agosto) sees himself as David to the prosecution's Goliath — make that Glenn (don't ask) — when he makes the unpopular decision to reopen Jesse Ray's case, a possible miscarriage of justice when Jesse Ray was convicted nine years earlier for murdering Lavinia's brother. Josh's investigation unearths several skeletons in East Peck's history, leading to yet another shocking discovery. (A second episode, unavailable for preview, follows at 9:30/8:30c.)
Detroiters (10:30/9:30c, Comedy Central): Could this be the end of a beautiful friendship, and not-so-successful partnership? In the second-season finale of the raucous sitcom, the very future of Detroit's merrily incompetent Cramblin Duvet ad agency is in doubt when Sam (Sam Richardson) gets personal news that has him assessing his financial future — and taking up his dad's offer to work at the family steakhouse. Tim (Tim Robinson) takes this development about as well as you'd expect.
Inside Thursday TV: There were few shows this summer stranger than the CBS All Access drama Strange Angel, which ends its first season with Jack (Jack Reynor) getting a letter from renowned occultist Aleister Crowley, inviting him to ascend to the next level of the Thelema sex cult… In a new HGTV renovation series, real estate investor David Rivera and real estate agent/designer wife Chenoa perform miracles of Rustic Rehab (8/7c) on homes in the foothills of the Sierra Nevada Mountains… A&E expands one of its popular franchises with Nightwatch Nation (10/9c), following EMT heroes on their shifts in Yonkers, N.Y., Austin, Tucson and Baton Rouge.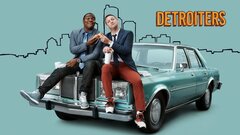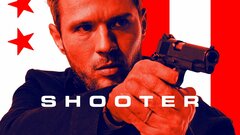 Shooter
where to stream