Meet Gabi's Dad & Josh's Mom on 'Young & Hungry' (PHOTO)
The Young & Hungry family is getting a little larger.
The Freeform comedy welcomes Curb Your Enthusiam vet Cheryl Hines and Jerry O'Connell (Billions) for an upcoming episode where they play Josh's (Jonathan Sadowski) mom and Gabi's (Emily Osment) dad, respectively.
The episode, titled "Young & Parents," airs on Wednesday, Feb. 24. Creator David Holden previewed the storyline in the link below, which involves Josh's mom (Hines) telling her son to break up with his chef.
RELATED: Young & Hungry Season 3 Scoop
"The mom does it out of pure love," Holden says. "She's like, 'Look, you make a lot of money. She doesn't. There's a lot of gold diggers out there, you've got to be careful of them.'" Well, at least she's got good intentions, right?
Of course, Gabi tries to prove she isn't the gold digger Josh's mom thinks she is by cooking them a fancy dinner, but along the way her dad (O'Connell) shows up to defend his daughter's honor. Take a peek at Hines and O'Connell in character above.
Despite the on-screen awkwardness, it was all smiles off-screen when Osment shared a photo from the set a few weeks ago.
Young & Hungry airs Wednesdays at 8/7c on Freeform.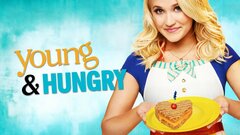 Powered by