5 Controversies Plaguing 'Love Island,' the UK Reality Show Headed to the US
Brace yourselves, TV viewers. CBS is bringing Love Island — one the United Kingdom's most popular but most scandal-ridden reality shows — to the United States.
In many ways, Love Island is like Bachelor in Paradise, with contestants traveling to a sun-drenched paradise, looking for love and lust, and coupling up to avoid elimination. But in this format, TV viewers get to decide who says and who goes, so contestants often form platonic and strategic relationships to woo fans.
See Also
CBS has bought the US formatting rights.
"We're thrilled that ITV has partnered with us to bring their most successful show to American television," CBS exec Sharon Vuong said, per The Hollywood Reporter. "Having seen the reaction of audiences across the pond and around the world to this most recent season, we expect American viewers will be captivated by this engaging format."
But Love Island also exposes some of the worst facets of modern-day society, and producers aren't exactly helping matters. Here are five controversies the U.K. version sparked during just this latest season.
Toxic masculinity
For starters, the sexual politics on Love Island are frighteningly askew. Contestant Adam Collard pressured co-star named Kendall Rae-Knight to get physical with him during this season, as Bustle reports, then branded her insecure when she said she wanted to take it slow. When another contestant caught his eye and she called him out, he actually responded, "It's probably bad that I prefer you jealous."
Understandably, his behavior enraged viewers. "He leveraged Kendall's insecurity because he feels entitled," seethed one Twitter user. "No man has an automatic right to a woman, but this sort of abuse has been normalised."
Meanwhile, the New Statesman reports fellow contestant Alex George has become popular among "incels" — or men who claim to be "involuntarily celibate" and often espouse a violent brand of misogyny — because of his angry outbursts when he faced rejection.
Gaslighting
The aforementioned Adam Collard came under fire again this season after mocking contestant Rosie Williams' jealousy as irrational, invalidating her concerns, and even rolling his eyes at her. Many viewers deemed Collard's behavior as emotional abuse, accusing him of "gaslighting" her — i.e. trying to alter her perception of reality. And Women's Aid, an organization combating domestic violence, even issued a warning about his treatment of her: "On the latest series of Love Island, there are clear warning signs in Collard's behaviour. In a relationship, a partner questioning your memory of events, trivialising your thoughts or feelings, and turning things around to blame you can be part of a pattern of gaslighting and emotional abuse."
Emotional manipulation
Contestants aren't the only ones trying to alter reality, apparently. Viewers accused producers of emotional abuse and bullying this season after they split the contestants into two houses and sent contestant Dani Dyer a video suggesting her match on the show, Jack Fincham, would be reconnecting with an ex in the other house — when, in reality, Fincham had no intention of cheating on Dyer. "I don't know if I can continue to watch a show that encourages the deterioration of someone's mental health," one viewer tweeted. And as BuzzFeed reports, 650 people filed complaints regarding this incident with the United Kingdom's Office of Communications.
See Also
Do villains still gotta vil after the cameras stop rolling?
Problematic edits
After a relative dearth of screen time, Samira Mighty left the show in July to pursue a relationship with Frankie Foster, who had been eliminated from the show via popular vote several days prior. But in a post-show interview, Foster revealed much of his and Mighty's relationship had been edited out. Understandably, accusations of racial discrimination abounded. Tweeted one viewer, "She's the only black girl. Coincidence? I think not." (Adding fuel to the flames, ITV2 called Mighty "sassy.")
Slut-shaming
Sex-negativity ran rampant on-screen and off- this June, when a Love Island game had the contestants guessing how many sexual partners their co-stars have had. On social media, fans criticized the female contestants for having had 10 or more partners but said nothing about Collard's tally of 200, according to one Twitter user. Meanwhile, contestant Megan Barton Hanson was offended when a co-star pegged her number at 37, and in so doing, she seeming condemned women with counts that high or higher. "Wasn't Megan the one talking about how women should be sex-positive the other day, then went off tonight because someone guessed she slept with x-amount ('too many') of people?" one viewer tweeted. "Thinly-veiled-slut shaming #LoveIsland."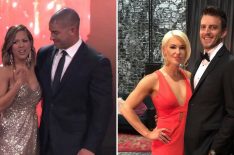 See Also
Find out how these quick matches are doing now.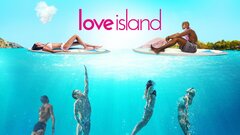 Powered by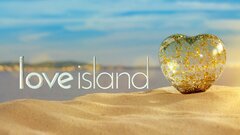 Powered by