'The Affair' Kills Off [Spoiler]! Why It Happened & What's Next for the Show
[Spoiler Alert: This article contains spoilers from Season 4 Episode 8 of The Affair.]
The Affair's fifth season renewal isn't the only shocking thing to happen to the show lately — in the latest episode, one of its original characters was killed off!
Fans of the Showtime series know it all started with the affair between Noah (Dominic West) and Alison (Ruth Wilson), but after Season 4's eighth episode, one half of that pair is will no longer be on the show. So where does the show go from here?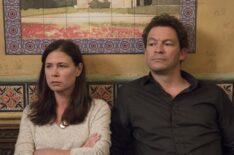 See Also
Series creator Sarah Treem previews the reinventions of Noah, Alison, and more.
By the episode's end, it was revealed that Alison had died. In an unlikely pairing, ex-husbands Cole (Joshua Jackson) and Noah — joined by Anton (Christopher Meyer) — teamed up to search for her when she didn't show up to a conference she had planned to attend. On their road trip, they followed a lead by dropping in on Alison's father. That's when they got the call.
According to the coroners, Alison had drowned herself, but Cole isn't convinced of her suicide. Regardless, it appears from the episode preview for next week — there are still two more left — that Alison's side of the story will be shared.
It was originally thought that the show would end with the current season, so what kind of effect will Alison's death have moving forward? It's hard to tell right now, but as far as the decision goes, it was all Wilson's idea to leave.
"Ruth wanted to leave the show. That was a request, so that was decided basically before we started writing. It wasn't a discovery of any kind. That was very deliberate. And actually, we shot all of her work first. Her whole storyline was shot before we shot anything else," showrunner Sarah Treem revealed to the The Hollywood Reporter.
See Also
The Showtime drama is back June 17. Can it return to what made it such enthralling viewing in the first place?
The show's point-of-view storytelling will most likely bring the story of Alison's demise to light, but it doesn't explain how the show will carry on for another season. Treem did confirm that Alison's story isn't over though. "You don't know the whole story," Treem said of Episode 8.
Thankfully it appears that answers will be given, but until then, fans are reacting to the surprising loss of Alison. Scroll down to see what they're saying!
See Also
Plus, History Channel axes 'Six,' 'UnREAL' ends, and more.
Cole going to tell Alison how he feels #theaffair pic.twitter.com/T6Qb3efi2H

— 🤸🏻‍♀️ (@AskMe_ToStay) August 5, 2018
THIS MUST BE A MISTAKE. There is no way this just happened to Alison. #TheAffair

— laura perez (@lauraaprez) August 6, 2018
What the hell , I was looking forward to Cole & Alison getting back together! This sucks big time!#TheAffair pic.twitter.com/iIFSPcBLUe

— purple mom (@purplelvngmom) August 6, 2018
Nah can't believe the Alison is dead dis too much bruh #theaffair pic.twitter.com/mjkqOo5aBx

— TellemBLANCOsentYa (@waheedstheWorst) August 6, 2018
Can Alison somehow not be dead pleaseee?
I can't handle this much pain! Cole and Alison were meant to be together😭💔💔#TheAffair

— Agnes (@AgnesVart) August 5, 2018
The Affair, Sundays, 9/8c, Showtime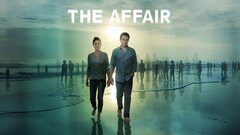 Powered by