'Succession' Finale, Yellowstone Live, and Hallmark Premieres
A critical checklist of notable weekend TV:
Succession (Sunday, 10/9c, HBO): Forget tossing wedding bouquets. Grenades might be more appropriate as the Roy's media dynasty marks the imperfect union of calculating daughter Shiv (Sarah Snook) and fatuous Tom (Matthew Macfadyen) in the corrosive finale of the addictively dark family drama. The fireworks begin when estranged son Kendall (Jeremy Strong) is forced to rush forward the hostile takeover of father Logan's (Brian Cox) media company, even as guests gather for the emotionally fraught nuptials. Things blow up in every way imaginable as a succession of showdowns alters family dynamics forever, and few are left unscathed.
See Also
Brian Cox plays Roy family patriarch in the show premiering June 3.
Yellowstone Live (Sunday, 9/8c, National Geographic Channel): Not to be confused with the Kevin Costner drama series, this four-night event enlists top National Geographic filmmakers and experts to capture in real time the stunning vistas and diverse wildlife within the 22 million acres of the national park. Host Josh Elliott acts as tour guide to locations many tourists will never see.
Hallmark Heaven: Those seeking a kinder, gentler form of TV drama have choices on Hallmark's various platforms. A third season of Hallmark's family saga Chesapeake Shores (Sunday, 9/8c) revisits the story of prodigal daughter Abby O'Brien (Once Upon a Time's Meghan Ory) as she reconnects with high-school sweetheart Trace (Jesse Metcalfe) and her multigenerational family, including father Mick (Treat Williams), formerly estranged mother Megan (Barbara Niven) and grandma Nell (Diane Ladd).
See Also
Plus, she gets candid about why she doesn't miss 'The View' and how 'DWTS' changed her.
Those preferring cozy whodunits will welcome back a new season of four Garage Sale Mysteries movies, starring Lori Loughlin as amateur sleuth Jennifer Shannon. In The Pandora's Box Murders (Sunday, 9/8c), Jennifer discovers a puzzle box with a clue to the owner's murder while appearing on a reality-TV show.
Killer TV: Oxygen delivers a true-crime double bill with the return of Cold Justice (Saturday, 6/5c) for a fifth season. In the opener, prosecutor Kelly Siegler travels to Wisconsin with detective Steve Spingola to look into an unsolved murder, spurred on by an emotional letter from the victims's daughters. This is followed by a two-hour special, Golden State Killer: Main Suspect (Saturday, 7/6c), investigating the life of Joe DeAngelo, who was arrested after a decades-long manhunt and charged with 12 counts of first-degree murder. NBC News investigative journalist Stephanie Gosk hosts, joined by Bay Area detective Paul Holes, who spent a quarter-century looking for the Golden State Killer and was instrumental in his arrest.
Or if fictional thrillers are your thing, Lifetime's Killer Twin (Saturday, 8/7c) stars All My Children's Lindsay Hartley as Kendra, whose perfect life unravels after the surprise return of her long-lost twin sister, Amber. Also played by Hartley, naturally.
Inside Weekend TV: Radio personality Bobby Bones and Fuller House star Candace Cameron Bure host Fox's two-hour iHeartCountry Festival (Sunday, 8/7c), filmed in Texas and featuring performances by Luke Bryan, Keith Urban, Sugarland and more. … Has it already been 15 seasons of E!'s Keeping Up With the Kardashians (Sunday, 9/8c), the reality series that reminds us that fame, however unearned, sometimes isn't as fleeting as it ought to be. The new season is awash in babies, as Khloe and Kylie become first-time mothers and Kim welcomes a third child via a surrogate. … The first season of Epix spy thriller Deep State (Sunday, 9/8c) wraps with Max (Mark Strong) traveling to the U.S. to learn why the Tehran unit ended up on The Section's hit list.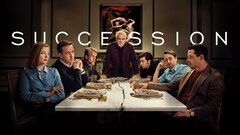 Powered by