FX at TCAs: Chris Rock Joins 'Fargo' Season 4, New Production of 'Shogun' Coming
FX took to the Television Critics Association summer press tour stage today with a big announcement about critic and audience drama favorite Fargo.
CEO of FX Networks and FX Productions John Landgraf announced during his executive session on Friday that actor/comic Chris Rock will star in the upcoming fourth season of the Noah Hawley series.
Set in 1950 and centered on issues of immigration and assimilation, Rock will play the head of a family who, according to an FX press release, "has surrendered his oldest boy to his enemy, and who must in turn raise his son's enemy as his own. It's an uneasy peace, but profitable. And then the head of the Kansas City mafia goes into the hospital for routine surgery and dies. And everything changes."
See Also
Also, could we see Connie Britton return to '9-1-1'? The execs answer all at the TCA panel.
Rock is no stranger to the FX network as he served as an executive producer on Totally Biased with W. Kamau Bell. Rock said, "I'm a fan of Fargo and I can't wait to work with Noah." No future casting or airdate announcement was made.
Also announced, Shōgun, based on the best selling 1975 novel by James Clavell, will air as a 10-episode limited series period drama. Andrew Macdonald and Allon Reich of DNA TV (Ex Machina, 28 Days Later, Trainspotting), Michael De Luca (Moneyball, The Social Network), and Michaela Clavell will serve as Executive Producers along with Tim Van Patten (The Sopranos, Boardwalk Empire, The Pacific), who will direct multiple episodes of the series. Eugene Kelly (Westworld, Leftovers, Boardwalk Empire), and Ronan Bennett (Public Enemies, Top Boy), will write the series. Shōgun, which had aired as a miniseries starring Richard Chamberlin on NBC in 1980, will be shot in the UK and Japan and produced by FX Productions.
"The story of Shōgun has captivated audiences since James Clavell first released his epic novel more than 40 years ago," Landgraf said in a statement. "The themes of an outsider encountering a new culture are as relevant today as then. We are honored to bring the series to today's viewers through our partnership with executive producers Andrew Macdonald, Allon Reich, Michael De Luca, Clavell's daughter Michaela, and Eugene Kelly. We are equally thrilled that Ronan Bennett and Rachel Bennette are writing the new adaption, and that Tim Van Patten will bring his vision and expertise to directing this saga of adventure, power and loyalty that the world has come to know as Shōgun."
Shōgun, set in feudal Japan, charts the collision of two ambitious men from different worlds and a mysterious female samurai: John Blackthorne, a risk-taking English sailor who ends up shipwrecked in Japan, a land whose unfamiliar culture will ultimately redefine him; Lord Toranaga, a shrewd, powerful daimyo, at odds with his own dangerous, political rivals; and Lady Mariko, a woman with invaluable skills but dishonorable family ties, who must prove her value and allegiance. Premiere date was not announced.
In addition, it was announced a limited series from writer/director Alex Garland, Devs, has been ordered with cast members including Sonoya Mizuno, Nick Offerman, Jin Ha, Zach Grenier, Stephen McKinley Henderson, Cailee Spaeny and Alison Pill. The series will be eight episodes and set to air in 2019.
See Also
The actress on playing one of the show's many strong (and sometimes difficult-to-like) female characters.
Finally, it was announced that FX+, the commercial-free on demand hub for all new seasons of FX original series plus pretty much every legacy FX original series in the history of the network, is now available to all FX subscribers for $5.99 per month. Current FX subscribers can upgrade to FX+ via FXNetworks.com and view via web, iOS and Android mobile devices and streaming media players such as Apple TV and Roku; Xfinity and Cox customers can continue to buy through their pay TV provider. This new way to access the service will now make FX+ available to approximately 90 million subscribers in the United States.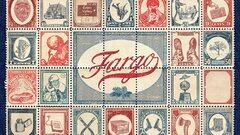 Powered by