'America's Got Talent' Judges Reveal Their Top Contestant Picks
It takes guts to stand onstage in a packed theater and put on the performance of a lifetime — especially when America's Got Talent judges Simon Cowell, Howie Mandel, Heidi Klum, and Mel B are ready to critique your every move. But that's exactly what these five acts (four of them singers!) did during the Season 13 audition rounds of NBC's talent-hunting competition.
And they all earned themselves a Golden Buzzer for it, a concept introduced in Season 9, where each judge — plus host Tyra Banks and four guest judges — chooses one outstanding performer to skip straight to the live rounds, which begin August 14. (The live-results shows kick off August 15.)
See Also
The live shows will begin August 14.
"There's always tension when you see somebody doing something really great," executive producer Sam Donnelly says. "It's like, 'Is anyone going to press the Golden Buzzer?!'"
In addition to the five contestants featured here, the Voices of Hope Children's Choir and the Angel City Chorale were given the gold, er, green light by guest judges Ken Jeong and Olivia Munn, respectively, during the Judge Cuts rounds. (Two more express passes will be handed out by the end of the August 7 episode.)
Donnelly promises the judges' picks come from the heart, without any interference from producers. "We don't brief the judges," he says. "They literally react, in that instant, to whoever connects with them." Cowell, also an executive producer, says the decisions were extra tough this season: "I say it every time, but we really do have some of the most incredible acts I've seen this year."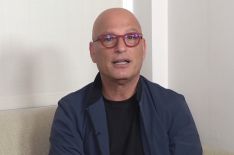 See Also
And find out the show he's currently obsessed with.
Mandel sums up the high of striking the buzzer and sending confetti raining down on the performer: "When the moment is happening, it [touches] every single emotion: surprise, dismay, excitement — and then you just hit it."
Makayla Phillips
Heidi's Pick
Klum, the last of the core four to make her selection, finally committed after 15-year-old singer Phillips performed Demi Lovato's pop ballad "Warrior." "When Makayla started singing, I couldn't help but smile," Klum says. "I instantly got this feeling that she was something special."
And what about that confetti-filled moment when Phillips realized what she'd accomplished? "It felt like the world stood still," the Californian says.
Courtney Hadwin
Howie's Pick
"Courtney is the next big thing," Mandel says of the 13-year-old British vocalist. Hadwin, who has appeared on shows like The Voice Kids UK, says getting picked as a Golden Buzzer was "like a dream come true."
Mandel is confident in his choice. "During the first two weeks [of the season], the video [of her audition] had over 400 million hits online. You don't have to be a rocket scientist to figure out that she is hitting a nerve."
See Also
A number of familiar faces have dropped in on music competitions through the years.
Amanda Mena
Mel B.'s Pick
The former Spice Girl selected Mena, 15, who shared onstage that she'd once been bullied after her family moved from the Dominican Republic to the U.S. Mena then performed a soulful rendition of "Natural Woman." "With Mel as a singer, a mom and a woman, it just all came together," producer Donnelly says.
Mena is doing loads of prep for the next round. "The music team and producers have gone through at least 18 songs with me to pick the perfect one," she says.
Michael Ketterer
Simon's Pick
The Tennessee native, sweet-voiced pediatric mental health nurse and dad of six immediately tugged at the heartstrings of viewers, and Cowell, with an emotional performance of the Bee Gees' "To Love Somebody."
"There was something about Michael that was so real and authentic," Cowell says. "I think the public is going to root for him." Says Ketterer, "My hope is that America will connect with my voice and story and be inspired to embrace love."
Zurcaroh
Tyra's Pick
This 48-member acrobatic group from Austria, led by Peterson da Cruz Hora, wowed Banks right away. But can they up the ante? "We used our best moves during the audition," Hora says. "We've had to build up new choreography — our heads are crazy right now!"
America's Got Talent, Tuesdays and Wednesdays, 8/7c, NBC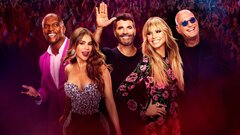 Powered by