A 'Glee' Star on 'America's Got Talent' & More Famous TV Show Contestants (VIDEO)
Over the years, thousands of contestants have auditioned for shows like American Idol and The Voice. But for some of these auditions, it wasn't the first time audiences were introduced to the contestant.
In the June 12 episode of America's Got Talent, a former Glee star took to the stage for one heck of a performance. Fans of the Fox musical series may recognize Noah Guthrie from the show's final season in 2015. Guthrie played Roderick Meeks, a student at William McKinley High School.
During his audition, just a mention of Glee seemed to spark Simon Cowell's interest, who excitedly listened to Guthrie's rendition of Rihanna's "Love On The Brain." But the 24-year-old actor isn't even the first semi-celebrity to take to a competition show's stage this month — just last week, Rebecca Black — best known for her 2011 viral hit "Friday" — auditioned for Fox's The Four.
We're taking a look back at some familiar contestants who found relevance once again via singing on the small-screen. From former actors to pop stars and viral sensations, these individuals certainly caught fans' attention.
Noah Guthrie on America's Got Talent
The singer found fame originally on Glee's sixth season, as Roderick Meeks, a member of the New Directions. Now he's wowing America's Got Talent judges with his powerful voice.
Rebecca Black on The Four
The so-bad-it's-good viral song "Friday" made her a household name seven years ago. Since then, Black's worked on more music, appeared in Katy Perry's "Last Friday Night (T.G.I.F.)" music video, and has now has The Four judges in awe.
Alisan Porter on The Voice
The former child actress known for her lead role in the '90s film, Curly Sue, reemerged on The Voice in 2016 and ended up winning the entire season.
Raquel Castro on The Voice
Back when "Bennifer" was a thing, Raquel Castro starred in the 2004 film Jersey Girl, playing Affleck and Lopez's daughter. She later went on to compete in the first season of the NBC series in 2011.
Jessie J on China's Singer
Many fans were surprised to hear that multi-platinum artist Jessie J was competing on a Chinese series called Singer earlier this year. But, the "Bang Bang" songstress swept the competition, winning the top title while singing many of her own songs like "Domino."
Cupid on The Voice

The singer, made famous by the 2007 wedding classic "The Cupid Shuffle," shocked the coaches when they turned around to the see the actual artist responsible for the dance hit. Unfortunately, Cupid didn't wow the Adam, Blake and the gang enough to move forward in the competition.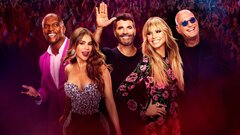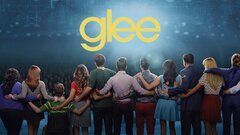 Glee
where to stream