'Get Shorty' Season 2: Ray Romano Teases Rick & Miles' 'Close' Relationship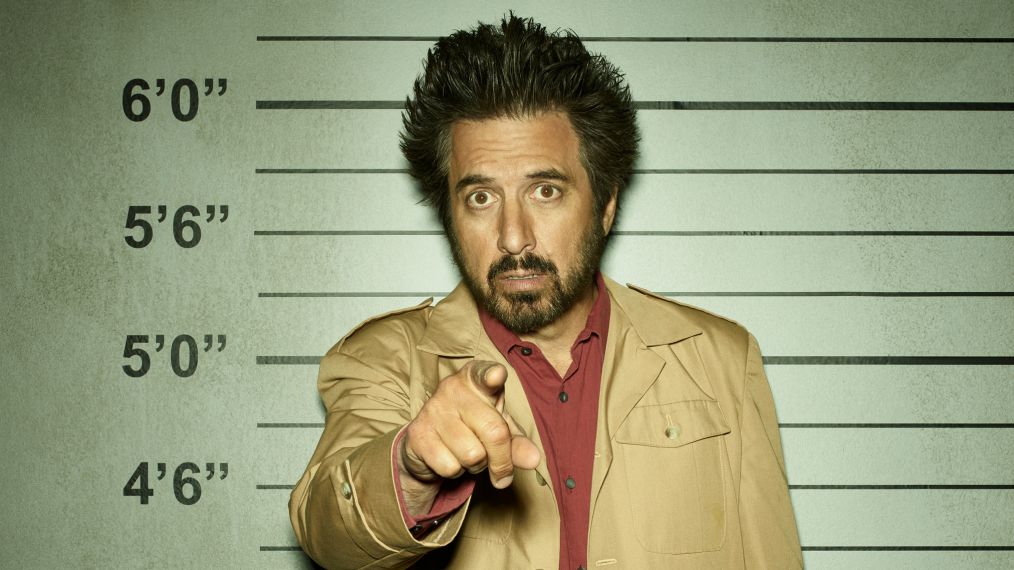 In the sinister and satirical universe of Get Shorty, ignorance may not exactly be bliss, but it sure beats the alternative.
Last season on the Epix crime caper, which is loosely based on Elmore Leonard's 1990 novel of the same name, washed-up B-movie producer Rick Moreweather (Ray Romano) thought he'd caught a much-needed break when a stranger arrived on his doorstep proposing they make a film together.
Alas, his new partner, Miles (Chris O'Dowd), turned out to be a low-level gangster from Nevada who brought along his killer instinct, plus a whole menagerie of criminal cronies.
As the action resumes, Rick finds himself caught between two worlds: carrying on an unlikely romance with Miles's ruthless boss, the mercurial drug czar Amara (Lidia Porto), while simultaneously working as an informant for the federal agents trying to bring her down.
Will he manage to save his relationship — not to mention his own skin — and pull out a Hollywood ending? Romano offers a preview:
Poor Rick! Now that he's finally figured out what Miles, Amara and the rest are up to, he's a nervous wreck.
Ray Romano: At the beginning of the series, the suspense revolved around keeping Rick from knowing who these people [really] were — like, "Why are they carrying guns again?" Now we've ripped the cover off it. The cards are on the table, and the stakes are higher.
At the end of Season 1, Rick agreed to start wearing a wire around Amara. How's that going?
It's very stressful. He's in deep with Amara and the FBI. His new handler, Agent Dillard [recurring guest star Felicity Huffman], has this nurturing, gentle quality, but underneath it, she's cutthroat. She's trying to convince Rick that everything is safe and sound, and everything is not safe and sound.
Despite their considerable trust issues, Rick and Amara are still hot for each other. What makes them tick?
Even though Rick knows she's a killer and he's afraid of her, Amara fills a void in his soul. She's like nobody he's ever met before, and she makes him feel whole again. What does he do for her? I don't know!
Well, it's pretty clear they have physical chemistry. Any more racy love scenes ahead?
You don't have to worry. There's nothing I have to warn my friends about. It's funny, because I'm probably right at the edge of where people would ever want to see that anyway. Get Shorty is a dark comedy, so if I'm in a sex scene, that's the dark and the comedy!
Rick and Miles have wrapped their film, the artistically ambitious period romance The Admiral's Mistress. Since these two aren't exactly best buddies, will they continue to collaborate?
Weirdly, they're going to get closer this season. They have the common goal of wanting the film to succeed, and they're both trapped by Amara. They're going to be struggling to stay alive together, literally and figuratively, so they do end up being on the same team.
This material is a far cry from your 1996–2005 sitcom, Everybody Loves Raymond. Are edgy, dramatic roles where you feel at home these days?
I don't know if I feel totally at home. I just finished shooting a [Netflix] movie, The Irishman, for Martin Scorsese. I was thinking, "How does he know I can do that role?" If I'm going onstage to do stand-up, I'm comfortable. If I'm going to do a movie with Scorsese, I'm petrified!
Have your Raymond fans followed you? Are they tuning in to Get Shorty?
I think there's some crossover. I tried to ease people into it. I didn't go right from Everybody Loves Raymond to, say, Natural Born Killers. I did [TNT's] Men of a Certain Age, which was like a single-camera dramedy version of where Ray Barone might have gone, then [the NBC family drama] Parenthood, then went a little heavier on [HBO's] Vinyl. It has yet to be seen who the fans of Get Shorty will be, because word is still getting around. That's the way TV is now — there's so much to watch. As long as they allow us to keep making this show, eventually people are going to get into it and see what they've been missing.
Get Shorty, Season Premiere, Sunday, Aug. 12, 9/8c, Epix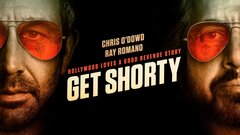 Powered by