'Nashville' Closes Shop, 'Trial & Error,' 'Bletchley Circle' to San Francisco
A critical checklist of notable Thursday TV:
Nashville (9/8c, CMT): It will be a bittersweet medley of music and drama as the country-western soap drops its mic for the last time in the series finale. After six seasons (four on ABC, two on CMT with next-day streaming on Hulu), the saga of Deacon (Charles Esten), Juliette (Hayden Panettiere), Scarlett (Clare Bowen) and Gunnar (Sam Palladio) and so many more — including the legacy of the long-lamented Rayna Jaymes (Connie Britton) — will be tied up, reportedly including a time jump of several months. Among the plotlines figuring into the final chapter: Deacon refuses to forgive pappy Gideon (Ronny Cox) while getting an opportunity to live out a lifelong dream, stepdaughter Daphne (Maisy Stella) prepares for the finals of Nashville Next, and just about everyone else is looking to their future as well. Fans will miss them all, but we'll always have the soundtrack.
See Also
'We want to leave people feeling the same way they did in the beginning,' she adds.
Trial & Error (9/8c, NBC): The zany legal farce continues with back-to-back episodes revealing more twists that continue to shed doubt on Lavinia's (Kristin Chenoweth) innocence — not that she seems to mind. Cocooned in self-adoration, Lavinia is unfazed when evidence emerges about her criminal past, even as Josh (Nicholas D'Agosto) and Carol Anne (Jayma Mays) spar over the murder's timeline.
See Also
He's grabbed tidbits from everything including murder case investigations and popular podcasts.
The Bletchley Circle: San Francisco (streaming on Britbox); The streaming service's first original series continues the mystery stories of the popular PBS import about former codebreakers solving post-war crimes in the 1950s. In this spinoff, two of the circle — Millie (Rachael Stirling) and Jean (Julie Graham) — head to the U.S. in 1956, following the trail of a serial killer who was on their radar during their days at Bletchley. They team up with two U.S. codebreakers (Crystal Balint and Chanelle Peloso) to solve this and other cases.
See Also
Plus, Amazon Prime and Broadway HD.
Inside Thursday TV: Lil Rel Howery (Get Out and Fox's fall sitcom Rel) has a busy night, guesting as a judge on ABC's The Gong Show (8/7c) and facing off with Glee's Naya Rivera in a round of Paramount Network's Lip Sync Battle (10/9c)… Pop TV's private-eye spoof Swedish Dicks (10/9c) opens a second season with back-to-back episodes, in which Ingmar's (Peter Stormare) ambition to become licensed P.I.'s creates immigration snafus for partner Axel (Johan Glans)… Jay Leno's Garage reopens on CNBC (10/9c) with rides in vehicles large (Arnold Schwarzenegger's own tank) and small (a scaled-down "dwarf car" replica with full-sized comedian Brad Garrett).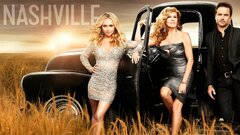 Powered by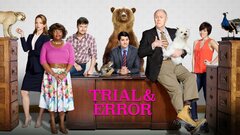 Powered by