Is 'The Brady Bunch' House in Danger? The Famous House Goes on Sale After 45 Years
A piece of TV history is apparently in some serious danger as The Brady Bunch house was just put up on the market.
The home of the classic TV family has become iconic but could fall into the hands of developers who might tear it down, according to Deadline. Considered as "the second-most photographed home in the United States," by sellers, the house at 11222 Dilling Street in Studio City, CA., served as the exterior for the show — the interiors were shot on a sound stage.
See Also
Some characters did well on the big screen and some—ruh-roh, we're looking at you, Scooby-Doo—did not.
Listed at $1.85 million, the two-bedroom, three-bathroom home sits on nearly one-third of an acre. The family who currently lives in the house purchased it in 1973, and this is the first time its been on the market in 45 years.
They bought the property around the same time that the sitcom ended (it ran from 1969 to 1974), and it's understandably a part of the classic TV landscape.
Thankfully, it sounds like there's still hope for fans, according to Berkshire Hathaway realtor, Jodie Levitus Francisco
"I have several buyers already interested," she told the outlet. "They're developers for the lot size. They might tear down, but the listing agent said the family was hoping to get someone to preserve the house, and at $1.85, I don't know if a developer would pay that much."
Even if the sale to a developer is unlikely, for those who have a trip to The Brady Bunch house on their bucket list, it might be time to book a trip to Studio City!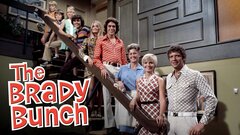 Powered by