Viewers React to Sacha Baron Cohen's 'Who Is America?'
Showtime debuted Sacha Baron Cohen's latest social experiment with Who Is America? on Sunday, July 15, and viewers have plenty to say about his new project.
Playing four very different characters, Baron Cohen assumes the identity of Billy Wayne Ruddick Jr., Ph.D; Dr. Nira Cain-N'Degeocello; Rick Sherman; and Erran Morad.
Ruddick Jr. is a conservative who runs a theory-based website TRUTHBRARY.ORG — Baron Cohen and his team even created a real page for the site. Meanwhile Dr. Nira Cain-N'Degeocello is an activist who wants to "heal the divide" in America.
See Also
The comedian appears to return to his satiric, character-driven roots in the seven-episode series.
Rick Sherman is an ex-convict who was released from prison after 21 years and is now pursuing an unconventional career in art. Erran Morad is an anti-terrorism "expert" who is advocating for his "kinderguardians" program which advocates for the training of young kids with guns.
Undoubtedly, the first guest — Bernie Sanders — on the show was the most high profile in the episode, and he was interviewed by Baron Cohen's wheelchair-bound Ruddick Jr., but the episode also featured former congressman Joe Walsh, as well as many other political notables.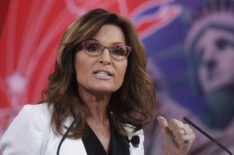 See Also
The interview was for Cohen's new Showtime series 'Who Is America?'
In the clip below, Baron Cohen's character Erran Morad is featured explaining his "kinderguardians" program, in what served as the premiere episode's longest segment.
So how did America and the rest of the world react to Cohen's new series, which asks the question, Who Is America? Scroll down to see what they had to say, from good, bad, and everything in between. (Even one of the interviewees was able to admit he was duped by Baron Cohen).
Bernie Sanders as the first interview on #WhoIsAmerica is the most beautiful thing I've seen
😭

— Nurse Ratched (@veggie64_leslie) July 16, 2018
I didn't think American politics could surprise me anymore, but the Kinder-Guardians segment of #WhoIsAmerica was the most shocking thing I've ever witnessed on television.

— Kyle Monda (@hi_its_kyle) July 15, 2018
Me watching #WhoIsAmerica laughing at how ridiculous it is then realizing that these are the people in positions of power in our country pic.twitter.com/V69gwb7Uvh

— not your buddy, friend (@danteestrada_) July 16, 2018
Hey, I'm a big boy. I got duped by @SachaBaronCohen. It's on me. I'm sure I'll laugh at myself. https://t.co/0JNc8syO4m

— Joe Walsh (@WalshFreedom) July 14, 2018
#WhoIsAmerica 🤦🏻‍♂️🤦🏻‍♂️🤦🏻‍♂️ pic.twitter.com/Vtw5kBVE1f

— edwin michael (@_EML__) July 16, 2018
Just watch #WhoIsAmerica to see what that fuss was all about. OMG this is…. OMG it's both awesome and terrifying.

— Vince Prod (@VinceProd) July 16, 2018
#WhoIsAmerica is going to be absolutely amazing. I'm so ready. pic.twitter.com/0FSypZ7H1V

— Cody Schlämpp (@CodySchlampp) July 16, 2018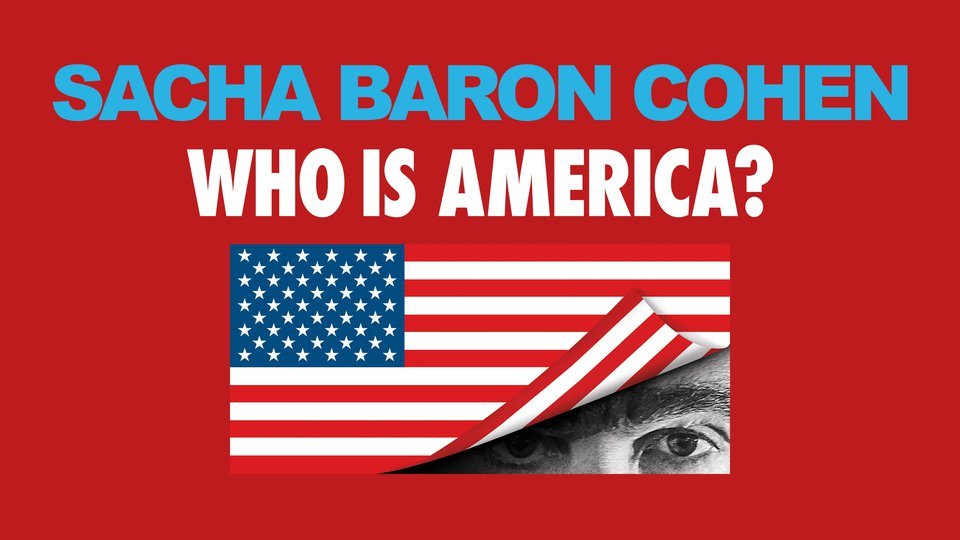 Powered by