Johnny Impact Ready to Get Back in the Impact Wrestling Mix at 'Slammiversary'
John Hennigan is one of the most in-demand pro wrestlers on the planet. And the former WWE superstar John Morrison has the last names to prove it.
Johnny Mundo in the Temple of Lucha Underground. Johnny Impact on Impact Wrestling. The list of names seems to grow with each passing week. A few weeks ago, Kira Forster, known to fans as Taya Valkyrie, added her own last name when she married Hennigan. Looking back, Hennigan couldn't imagine a more perfect day.
"It took me a long time to find Kira, but I finally did," he said. "I feel like I'm at a point in my life where we are ready. And it's kind of weird, nothing really feels different, except after the wedding I feel like we are a lot closer. I feel like she and I planned this amazing wedding. Well, she did a lot of the work. She did most of the work. We feel like the same people. I feel like I loved her before, and we feel even closer now."
The 38-year-old knew she was the one based on little moments they'd share, having someone to spend life on the road and at home with, an unwavering support system.
"I woke up one morning and thought to myself, 'I don't ever want to wake up and not be next to her,'" Hennigan said.
The honeymoon is over, and the happy couple is back to work on Season 4 of Lucha Underground airing on El Rey Network. Forster is also making waves in the knockouts division of Impact Wrestling, and Hennigan is returning to the company for its big Slammiversary Pay-Per-View event on Sunday, July 22.
The purveyor of parkour is also working with other companies such as Major League Wrestling (MLW) and DEFY Wrestling in Seattle. Not to mention a show he is headlining with Foster for Nuclear Heat Wrestling in Los Angeles in a "Matri-Rimony match.' For a consummate performer like Hennigan, there is no more perfect time to be a wrestler.
"There are so many options, different places to work," he said. "Part of the fun about wrestling for all these different places is a lot of them have different ideas about what wrestling is…The matches I'm going to have are going to be vastly different every day.
"And that's not even going beyond the independent stuff. When you throw in Lucha Underground, wrestling on Impact Wrestling. There are differences between those two as well. Lucha is hard-hitting, acrobatic, fast-paced. It has this cool world that is uniquely Lucha Underground.
"Impact is similar, but it's a different world. The stuff going on there is the evolution of traditional wrestling product into a cutting-edge, modern, present-day program.
"I think the best way to make an example of that is I'm returning there at Slammiversary on July 22. The match I'm going to have is Rich Swann vs. Taji Ishimori vs. Fenix vs. Johnny Impact. Rich Swann and I both worked for WWE. Taiji works for New Japan and Noah. Fenix is one of the best luchadores in the world. He has worked for pretty much every company in Mexico.
"The blend of styles that is happening at Impact is a great example of why I think wrestling is so popular right now. It's just this big melting pot of cultures and styles and people. It's really cool."
Adding to the excitement is that talent from Lucha Underground can be seen on Impact Wrestling and vice-versa. Their working relationship was on display during WrestleCon in April when they put on a joint show over WrestleMania weekend.
"The office for Lucha Underground and Impact Wrestling are both forward-thinking people that are trying to build something, instead of competing against one another, which traditionally happened in the past," Hennigan said.
"Lucha, Impact and hopefully more companies going forward are working together now, which is awesome to me. As a wrestler, we get to work for both companies. As a wrestling fan, I get to see a bunch of dream matches five years ago you would never get to see."
In the ever-changing landscape of the business, Hennigan still has some territory he'd like to venture through. Traveling to Japan and working for New Japan Pro Wrestling or Pro Wrestling Noah remain on his bucket list. Considering this feeling of collaboration has spread into the WWE Universe, a return to that company also isn't out of the question.
"I think WWE had an old-school mindset, where they like to dictate what wrestling is," he said. "WWE liked to dictate what type of wrestling people should think is cool and watch. But I think the world of wrestling and fans of wrestling recently made that impossible because all the fans in the UK, Canada, Australia, Japan, United States, everywhere really, started looking outside of WWE.
"They are going to more independent wrestling shows. With the rise of Being The Elite for example, it turned into such a surge in the popularity in wrestling outside of WWE. They started realizing suddenly other people are selling t-shirts at Hot Topic.
"I think that's why we are seeing WWE embracing a lot of this independent wrestling tradition or whatever you would call it. Wrestling in a larger sense, not just in WWE, but outside of it. They have begun to embrace it more. It's pretty cool to see them doing that."
It was in WWE where Hennigan made the most of his opportunity, winning the reality show Tough Enough. He earned a contract on Season 3 with the late Matt Cappotelli, who passed away at age on June 29 after a long battle with brain cancer.
Hennigan recalls when they were both starting out in WWE developmental and living together in Louisville. He witnessed Cappotelli's work ethic firsthand. He'll cherish the memories and mornings laughing together on their way to training or shows singing their beloved classic rock songs.
"It's hard to talk about Matt," Hennigan said. "He was one of the most positive people I've ever known. He never wanted to burden anyone with anything. He always worked his ass off. Everything. He had a real positive outlook on life and his interactions with people. There were times in 2006 when he was first diagnosed that I kept thinking about it wasn't fair that it would happen to Mat. That's the same with anyone with cancer. It's not like a fair thing. You can't think about it in those terms, but Matt really affected me a lot."
Hennigan remains inspired by Cappotelli in living life to the fullest. That means producing passion projects like Boone: The Bounty Hunter, a movie now on Netflix he created, starred, co-wrote and executive produced.
"The thing you get out of something is what you put into it couldn't be any truer than when I think about Boone: The Bounty Hunter," Hennigan said. "I poured so much blood, sweat and tears into that movie, I'm very proud to see how it's doing.
"I love hearing about what people think about the movie, especially at screenings. I feel like Boone is a great movie to enjoy at a screening with a group of people. When I made it, I was thinking I wanted to make a movie that I loved when I was a kid that would be fun to watch and still have a story. … It's going to be really interesting to do the screening on July 23 in Toronto as part of Slammiversary VIP ticket experience. It's the first time I've screened Boone in Canada."
The "Mayor of Slamtown" is regularly working in other areas outside the ring as well, with past guest spots on GLOW and Sharknado 5: Global Swarming.
He'll return to his reality TV roots this fall on Survivor: David vs. Goliath. The well-known star was immediately spotted during a teaser for the 37th season of the popular CBS staple, premiering September 26. Hennigan has always been a fan of Survivor, even submitting a "cheesy" tape for an earlier season after he started wrestling. He did the whole audition in a German accent because he thought it was funny.
"They never called me back, and I don't blame them," he said.
"But with Survivor, I'm a fan of challenging myself. That show is one of the most unique ways in the world of challenging yourself because there are so many different things at play that you have to take into consideration to play the game and even get into the game and do well in the game.
"I'm excited to see what it looks like on TV because I know what I felt like when I was there and how much I enjoyed the experience. Now I look forward to seeing what that experience comes out looking like after it has been handled by a bunch of creative people."
Impact Wrestling's Slammiversary event, Sunday, July 22, 8/7c, Pay-Per-View & FITE TV live-stream
Impact Wrestling, Thursdays, 8/7c, Pop TV
Lucha Underground, Wednesdays, 8/7c, El Rey Network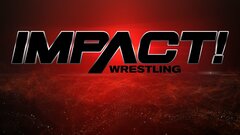 Powered by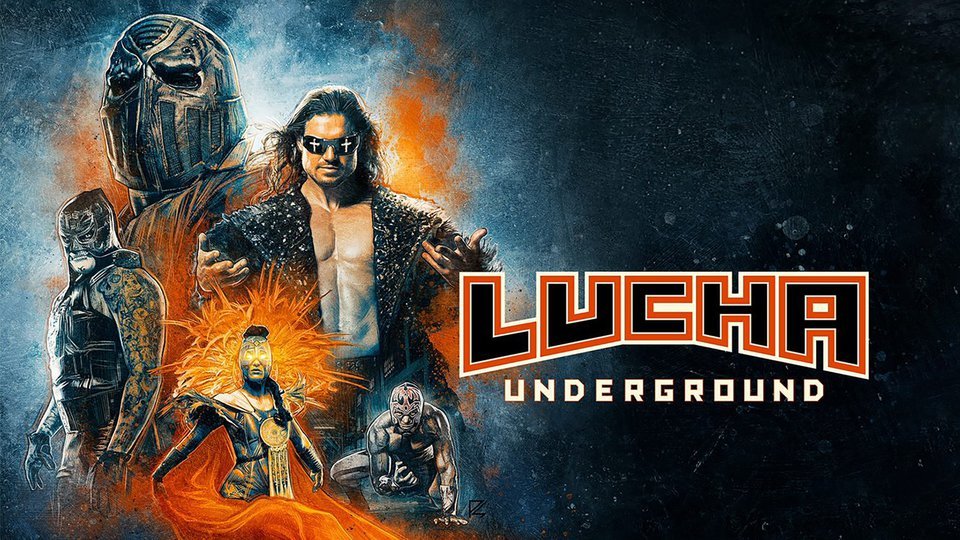 Powered by