Impact Wrestling Star Sami Callihan Enjoys Creating Controversy
With an errant swing of a baseball bat to opponent Eddie Edwards' face, Sami Callihan became the talk of the pro wrestling world. And the aftermath of the incident is when the Impact Wrestling star emerged as among the most controversial figures in the business.
Callihan has embraced his villainous status, using the backlash from fans and old-school critics for his lack of remorse as fuel the fire, inspired by the lyrics of a Childish Gambino song called "Sweatpants" — specifically the line, "Don't be mad cause I'm doing me better than you doing you."
"I really don't care anymore," Callihan said.
"The, 'Aw, you hurt Eddie Edwards. You're bragging about how much money you make.' Yeah, oh well. This is professional wrestling. Let me do my character. I don't come to your job at McDonalds and tell you how to make burgers.
"When did we become this society where we can just go online and b—– about whatever you don't like. People who have no idea about the wrestling business telling me how to do my job. Screw them. I don't want those kind of fans, and if they want to boo me, turn their back on me, so be it, because I have an army and fans that are buying my merch.
"I'm still the most-booked wrestler on the planet right now…. And with MLW on TV, I'm going to be the guy who is on three national television products including Impact Wrestling and Lucha Underground. That's kind of unheard of."
The leader of Ohio Versus Everything (oVe) recalls his experience in WWE to when he had an epiphany. Then known as Solomon Crowe, Callihan felt shackled creatively.
"I became a shell of a person. I would walk around on eggshells," he said.
"I think me leaving WWE and getting that persona of that, 'Yo, this dude quit WWE because he wasn't complacent and wanted to just sit around. He wanted to be the top guy.' I think that is when I think it really clicked, and l looked at wrestling from a whole different aspect."
The 32-year-old has enjoyed the freedom and diversity of his career. The consummate worker also enjoys portraying Jeremiah Crane on Lucha Underground. The El Rey Network show has partnered with Impact Wrestling, using some of their branded stars for events.
"I've said for years that if it's not WWE, everyone else should be working together because there is never going to be that one company like WWE. They've monopolized wrestling to the point where there is never really going to be direct one-on-one competition," Callihan said.
"There is never going to be another 'Monday Night War.' But there can be a true alternative. Now Impact Wrestling and Lucha Underground are the first wrestling companies on television that have been like, 'We are going to work together and make a run at this thing.'
"I think that is why wrestling is better as a whole. I've been preaching for our generation by our generation for a reason. We want to change the wrestling business from what it was. Right now, because of us and what we're doing on social media and because my generation is getting the power in place to have our vision seen. That is why there is that change of wrestling.
"Any way you look at it, Jeremiah Crane and Sami Callihan are both violent individuals. It's one of those things where I like to do something a little bit different because it adds layers to me as a character and a person. I like to coin it as how I am now is kind of like the 'Three Faces of Foley.' I have Sami Callihan, Jeremiah Crane, and the oddball Space Cat from time to time."
The edgy character enjoys blurring the lines, leaving people guessing and intrigued. He is grateful that Impact has been receptive to his ideas. It makes every Thursday night on Pop TV a new canvas for him to paint a new layer in his story or character development.
"People can talk a lot of garbage about that TNA, which is now Impact Wrestling. But people don't realize how good they are about to become," Callihan said.
For Callihan, Lucha Underground and Impact Wrestling have only scratched the surface of the possibilities. He sees promotions collaborating as a win-win for everyone involved.
"You get these dream matches that people never thought they'd see," he said.
"Did anyone think they would see Pentagon and Fenix and Austin Aries. And that's the main event of Redemption this Sunday [April 22], and it's going to be ridiculous."
Looking ahead to the summer when Lucha Underground returns on June 13, Callihan teases that Season 4 is darker than past seasons. The roster picks up right where they left off.
"We haven't filmed in a year-and-a-half at that point, but it was like a big family," he said.
"Everyone was ready to work hard and have the best matches, because a lot of people grew in that year-and-a-half. A lot of different people stepped up.
"I think people need to go out of their way to look at a guy named Marin Casaus, who was on Tough Enough and later became Marty the Moth. He is going to blow people's minds this year.
"Another guy is Killshot, Shane Strickland. I would love to see those guys make the leap to Impact next."
And speaking of Impact, the "Death Machine" is looking forward to teaming with Jake and Dave Crist to face Moose, Tommy Dreamer and Edwards at Redemption in a House of Hardcore match.
"I get a chance to be on national television with my two brothers," he said.
"My legitimate two best friends who are closer than my own family. For us to show the world what we have been doing for years on the indies is another feather in our cap. People looked down on us, but we were three people who are responsible for a lot of trends in professional wrestling that we will never get credit for.
"Now we get to go out there and get a chance to go on national television to do what we want. Here's the thing with Impact, we're done walking around on eggshells. We're done doing what people want us to be. We're going to go out and do what we want to do."
Impact Wrestling airs Thursday nights at 8/7c on Pop TV.
Redemption broadcasts live from Universal Orlando 8/7c on Pay-Per-View and streaming through FITE TV.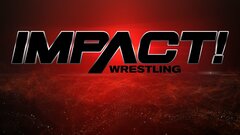 Powered by