'The Bachelorette' Episode 7: L-Bombs & V-Bombs (RECAP)
[SPOILER ALERT: This recap features spoilers from the Season 14, Episode 7 of The Bachelorette.]
Now that we're seven weeks in to Becca Kufrin's season of The Bachelorette, it's time this party goes international — welcome to the Bahamas.
Since Becca had to deal with drama surrounding Lincoln and Chris last week, surely this week had to be better right? Gorgeous beachfront resort aside, the pressure was on because whoever gets a rose this week makes it to hometowns next, which is where the really good stuff always goes down.
See Also
Chris continues to spiral, a Beccalection, and Jason makes his mark.
Here's what you missed on The Bachelorette this week:
Pure As The Driven Snow
During their one-on-one date in the Bahamas, Colton and Becca spent their afternoon at sea, relaxing on a boat and snorkeling.
But as Colton pointed out at the beginning of their day, telling Becca about being a virgin was weighing heavily on his mind, so of course he brought it up during the dinner-and-intimate-conversation portion of the evening.
Conched for the the very first time? Should that make a difference? #TheBachelorette pic.twitter.com/7KblBS27cy

— The Bachelorette (@BacheloretteABC) July 10, 2018
He started off by admitting that his sports career has kept him from having many dates and girlfriends. So as a result, he's still a virgin — adding that while he's proud of it, it's not something he talks about to everyone.
Becca was immediately taken aback by it (you could see it on her face!) and she had to take a minute to compose herself.
When she came back, she told him she respects him for his choice, and even handed over that first date rose.
See Also
Plus, would she ever become the Bachelorette herself?
A Road Bump?
Garrett and Becca met up on the beach before taking a private plane ride over the island. Cue the other guys getting super jealous when it flew overhead.
Bachelorette Trivia: No one has ever toppled when given the four limbed hug.* #TheBachelorette pic.twitter.com/pSgTlTlQNx

— The Bachelorette (@BacheloretteABC) July 10, 2018
And even though Becca and Garrett hashed out his former marriage last time they had a one-on-one date, the subject came up yet again later on at dinner.
Becca wanted to know what would make him go through with a wedding with someone only wind up ending the marriage soon after. Garrett revealed that he realized he was actually changing who he was to make things work for her.
For the first time, Becca actually raised a concern with Garrett: what if he didn't think things would work with her, just like it didn't work with his ex?
In the end, it didn't seem to phase her that much — after all, she thought she was going to marry Arie… and we know how that turned out.
See Also
'I can't fault anyone for what they believe,' she says.
Nervous Nelly
Blake's mind was racing all episode and it showed.
He appeared totally jealous of Colton and Garrett getting one-on-one dates, assuming that he was way behind them in terms of their relationships with Becca.
Finally, he got his chance to meet up for a one-on-one and everything seemed to fall right back into place.
After a fun afternoon of dancing with the actual Baha Men — who did not, unfortunately, perform "Who Let The Dogs Out" — Becca and Blake settled in on the beach to talk about how stressed he's been and fortunately, Becca completely understood. As we know, she's been through this process herself, after all.
Afterwards, during their dinner together, Blake took a huge risk and admitted that he's falling in love with her, which is obviously a huge deal.
Unsurprisingly, he secured himself a date rose after that — especially since Becca admitted to the cameras (but not to Blake) that she's falling in love with him too. Could we love this potential couple more?!
"After tonight I can see a forever with him." #TheBachelorette pic.twitter.com/DsUlKmPHPL

— The Bachelorette (@BacheloretteABC) July 10, 2018
The Three-On-One
By process of elimination, the remaining three guys who didn't get one-on-one dates were Wills, Leo, and Jason. Becca took them all out to the beach but only one of them will move on to hometown visits.
For one, his reaction GIFs are superior. 😊#TheBachelorette pic.twitter.com/0xllDFjw11

— The Bachelorette (@BacheloretteABC) July 10, 2018
She was open but concise — the way she's been all season — and admitted to Leo right off the bat that their relationship wasn't far enough along to keep him around, especially not to meet his family… much to Wills and Jason's delight.
Who's Staying?
Becca met up with Jason and Wills at dinner later that night, giving them both a final chance to plead their case. Unfortunately, that meant it was time to say goodbye to Wills.
Next up, things get so real with hometown dates. Is anyone else excited to see the humans responsible for Colton?
The Bachelorette, Mondays, 8/7c, ABC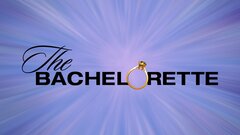 Powered by