'The Bachelorette' Episode 6: 'He's Not the Guy I Want in My Life Ever' (RECAP)
[SPOILER ALERT: This recap features spoilers from the Season 14, Episode 6 of The Bachelorette.]
Now that it's week six of The Bachelorette, things are starting to get real — and for some of the men, maybe a little too real. Now that Becca Kufrin and her men are in Richmond, Virginia, things are getting serious, and it's creating even more friction between her contestants.
Jordan and David are both gone, so you'd think that the major drama this season would be over, right? Not quite. Chris isn't letting anyone get in his way, but will it ultimately ruin things for him and Becca or secure him a rose for yet another week?
Below, a roundup of the must-see moments from this week's Bachelorette:
Becca & Jason's First One-On-One
In true Bachelorette tradition, these two set off for a truly strange date, including an Unhappy Hour — AKA happy hour, but for people who live the Goth lifestyle. And after a trolley ride through the city, she surprised him with his friends at a restaurant, which was actually really sweet… and a good way for Becca to get to know Jason better.
Jason and friends! #TheBachelorette pic.twitter.com/bBPy2fa4iR

— The Bachelorette (@BacheloretteABC) July 3, 2018
Then over dinner, things got personal. Jason detailed watching his grandmother suffering with dementia fail to recognize his dad, while Becca opened up about losing her dad. Serious tears here, people.
But things quickly cheered up and TBH, any date that ends with kissing on a rooftop is a total success.
The Beccalection
Meet the candidates for Becca's heart! #TheBachelorette pic.twitter.com/1H29GCLPLh

— The Bachelorette (@BacheloretteABC) July 3, 2018
Since they were in Richmond, The Bachelorette would have been remiss if they didn't bring in actors dressed as the founding fathers to set up a debate for her contestants, right? On the first group date of the ep, that's exactly what happened, putting the guys in the spotlight to answer questions about themselves and Becca.
It was a cute premise, but things quickly went downhill when Lincoln and Chris were both given microphones and the opportunity to duke it out in front of a crowd… and if you had a hunch that this was only the beginning, you were right.
By the time the cocktail party portion of the evening rolled around, Becca was caught in the middle of the most immature fight we've seen this season (yes, worse than Jordan and David). All of the guys were jumping in, tired of Chris and Lincoln taking up Becca's time with their BS. Honestly, can you blame them?
The One-On-One Date With Leo
Leo, so far, has been kind of a wild card. With his hair and his attitude — which is far less dramatic than the other guys' — was he exactly what Becca needed after that stressful group date? Probably not, as not even a sightseeing plane ride over Virginia could distract her from everything going on.
Awww shucks! #TheBachelorette⁠ ⁠ pic.twitter.com/zaiIKz470W

— The Bachelorette (@BacheloretteABC) July 3, 2018
She did get the chance to vent to Leo, who surprisingly seemed to be exactly who she needed at the time — he's a pretty good listener! He even promised Becca he'd be "yours in the real world," which is a lot sweeter than what some of these other dudes have been saying to her.
Things got so real when they sat down to talk at the end of the night, talking about fathers and failure. Becca admitted that she was totally into the guy beyond the hair, which she totally should be, because so far, Leo seems as genuine as it gets.
Chris Confronts Becca in Her Hotel Room
His game plan was to tell her how serious he is about her, and he definitely tried — but it backfired completely. At that point, it was too little too late, and she was pretty much done with the relationship, based on the things she'd heard about him from the other guys.
Chris tried to change her mind, but it was too late; Becca sent him packing and didn't even wait for a rose ceremony. She gets major kudos for this one. Way to spot those red flags, girl!
"He's not the guy I want in my life ever." #TheBachelorette

— The Bachelorette (@BacheloretteABC) July 3, 2018
The Rose Ceremony
Another week, another rose ceremony — and yet again, Becca decided to skip the cocktail party. This time, Lincoln and Connor were sent home, which makes sense since Lincoln was a huge part of the drama this week and Conner has failed to make a mark on this season.
And now, Becca and her remaining men say goodbye to Richmond. Where to next week? The Bahamas!
The Bachelorette, Mondays, 8/7c, ABC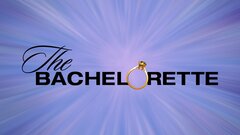 Powered by