Yvette Nicole Brown to Replace Chris Hardwick in 'Walking Dead' Comic-Con Panels
It's a great day to be Walking Dead superfan and Community alum Yvette Nicole Brown.
Though the news hasn't yet been announced by AMC, Deadline reports that Brown is set to replace longtime host Chris Hardwick as moderator for this year's Walking Dead panels at San Diego Comic-Con. Brown will reportedly moderate the panel for the main show and its spinoff, Fear The Walking Dead. Both panels will run in Hall H on Friday, July 20, from 11:15 to 1:15 p.m.
A passionate Walking Dead fan and a constant on the Talking Dead couch, Brown is known for her in-depth analysis of episodes. She takes notes in a notebook before every show, arrives with talking points in hand, and has a knack for reading the crowd — it seems she'll be more than prepared for her Walking Dead moderating debut.
This is Brown's first foray into hosting Walking Dead panels, but it's hardly her first trip to SDCC. Brown moderated panels for ABC's Once Upon a Time for several years. Fans had called for her to replace Hardwick as host of Talking Dead, and in a way, those fans are getting their wish at Comic-Con… and could still see her to take on that permanent hosting position after the show on Sunday nights.
Hardwick's ousting likely came as a result of sexual assault, emotional and psychological abuse allegations from his former girlfriend, Chloe Dykstra. According to an essay Dykstra posted on Medium in June, Hardwick's treatment of her left her blacklisted in Hollywood, and even suicidal. Hardwick has denied the allegations.
Though that essay didn't mention Hardwick by name, fans figured out who she was referring to and an outcry followed. AMC subsequently pulled all episodes of his talk show, and stated that he had stepped down from hosting panels at Comic-Con. He was also removed from the Nerdist website, which he founded, and speculation began to swirl that he might be replaced on Talking Dead.
Though panel appearances have yet to be confirmed, the lineup for the main show is rumored to include Andrew Lincoln, Norman Reedus, Jeffrey Dean Morgan, Melissa McBride, Lauren Cohan, Danai Gurira, Alanna Masterson, Khary Payton, Seth Gilliam, and new showrunner Angela Kang. Newly-upgraded series regulars Avi Nash (Siddiq) and Callan McAuliffe (Alden) may make an appearance as well. 
The Fear The Walking Dead panel may include Lennie James, Alycia Debnam-Carey, Danay Garcia, and newcomers Garrett Dillahunt and Maggie Grace, as well as showrunners Andrew Chambliss and Ian Goldberg.
In addition to being moderated by Brown, these panels may offer a glimpse at both shows without their respective leads. Lincoln is reportedly leaving The Walking Dead after six episodes in Season 9, and Madison's absence has left a hole for other characters on Fear to fill. The panels are also expected to feature new footage from each program: in the past, the first trailer for the upcoming season of The Walking Dead has been shown there.
Do you think Brown is a good choice to replace Hardwick at Comic-Con this year? Let us know in the comments!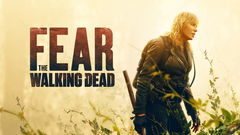 Powered by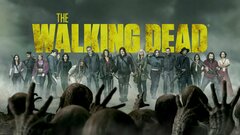 Powered by