'Nashville': The 18 Greatest Musical Moments (VIDEO)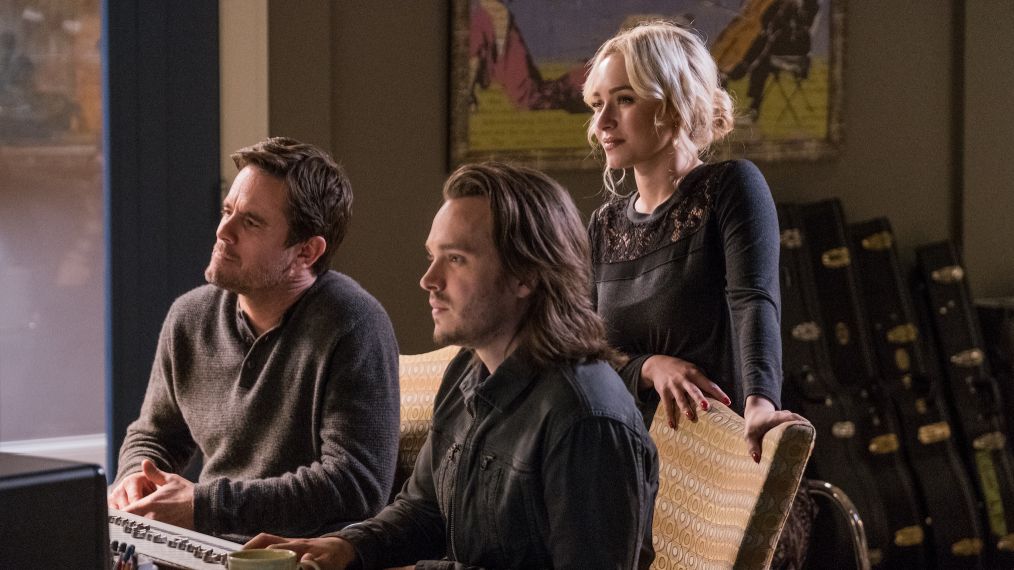 The end is near for CMT's Nashville, which has endured six seasons of melodrama, rocky storytelling, and a network change.
And yet, music has remained its constant. Over the years, the show has produced some gorgeous country tunes — relaxed acoustic numbers, show-stopping jams, and of course, sad love songs.
See Also
His health is on the mend but will he find love in the final episodes?
Even if you're not a country music fan, this show has sold you on the soulfulness of the genre. With the likes of music producers T-Bone Burnett and Buddy Miller at the helm, we were blessed with some incredible songs.
It's hard whittling the best musical performances down to just 18, but check to see which ditties made the list.
"If I Didn't Know Better" by Clare Bowen and Sam Palladio
In many ways, this is the song that started it all: Rayna's (Connie Britton) affinity for recognizing new talent, Scarlett (Clare Bowen) and Gunnar's (Sam Palladio) tumultuous relationship, and our attachment to the show. The two young and inexperienced singer-songwriters combined their voices to make a sensual tune at the iconic Bluebird Cafe, changing both their professional and personal lives forever.
"What If I Was Willing" by Chris Carmack
This song embodied Will's (Chris Carmack's) magnetic stage presence. Coupled with energy and swagger, it perfectly represented his Ladies Man façade. At the time, very few people knew that, all the while, he was struggling to come out of the closet.
"Nothing in This World Will Ever Break My Heart" by Hayden Panettiere
After Juliette's (Hayden Panettiere) mother committed suicide, she poured her heart out into this ballad, proving that there's more depth to be found in this pop-country star. We'll always remember this performance because it's one of the rare instances where Juliette showed her vulnerability on stage.
"Believing" by Lennon Stella and Charles Esten
When Deacon (Charles Esten) learned that Maddie (Lennon Stella) was his daughter, he tried his best to bond with her. But it didn't take long for him to realize just how talented she was, following in both his and Rayna's musical footsteps. In their first duet together, the look of wonder and pride on Deacon's face alone made this special.
"Black Roses" by Clare Bowen
Spurred by reawakened wounds of past trauma and mounting pressures, Scarlett took an extended break from music in Season 2. This sad, reflective song is what came out of that painful period, and it's hauntingly beautiful.
"This Town" by Clare Bowen and Charles Esten
The music business 'aint easy ya'll, and this uncle and niece duo was here to remind us of that with a truly eerie song. The lyrics suggest a more somber reality about the city of Nashville, and how it can destroy dreams as easily as it can make them come true.
"Who I Am" by Chris Carmack
This underrated gem came from Will during his most tortured and intimate moments. Accepting his homosexuality was a defining storyline for the character, who sang this song to himself behind his closed bedroom door.
See Also
The ending of his character Deacon's arc in particular brought the actor 'a whole lot of peace.'
"Everything I'll Ever Need" by Jonathan Jackson and Hayden Panettiere
This song signals to an innocent time in Juliette and Avery's (Jonathan Jackson) relationship, back when they were just friends and not wrapped up in a chaotic romance. When Juliette was in a rut, Avery helped her find the joy in playing music again, resulting in this sweet little number.
"Wake Me Up When It's Over" by Clare Bowen and Sam Palladio
Yes, they're super dysfunctional together, and yes, they brought out the worst in each other, but musically, Scarlett and Gunnar were nothing short of magical. This particular song, which ended in a breathless kiss, demonstrated just how incredible their chemistry was.
"From Here On Out" by Charles Esten
Deacon is a complicated man to love. His rage and alcoholism make him crash fast and hard (even if he does get back up with a humble apology). This soft melody is about him wanting to reform his life, and it's hard to not get swept up by his sincerity. Also, "The only give I ever gave was giving up" is not a line we'll soon forget.
"I Will Never Let You Know" by Clare Bowen and Sam Palladio
Scarlett and Gunnar had so many hits together, they probably deserve their own list. But the song that encapsulated just how star-crossed they were was this understated tune, in which the two musicians serenaded to each other on a rooftop under the city's lights.
"My Favorite Hurricane" by Connie Britton and Charles Esten
"And underneath the pain, you're my favorite hurricane." No other lyric can aptly describe what Deacon and Rayna meant to each other than this one. This song, which was part of their joint album together, is filled with their long, storied history as collaborators and lovers.
See Also
Check out this preview of what's to come.
"I'm On My Way" by Hayden Panettiere
Season 5 of Nashville slowed things down with Juliette, who found herself on the cusp of religious enlightenment after a near-death experience. It may have been short-lived, but to witness Juliette look for meaning in her life was truly moving. And this song, which was inspired by gospel music and even featured a choir, is powerful.
"Burn to Dark" by Chris Carmack
We love to see Will jamming out to an up-tempo song, but it's when he slows down to melodic blues that it makes the most impact. "Burn to Dark" is a song he wrote following his breakup with Kevin, and in mourning the end of that relationship, we hear the smoother parts of his voice come out.
"You're Mine" by the Nashville cast
After Rayna's death, the core characters rallied behind Deacon to help him complete his unfinished album. This touching montage featuring the whole cast left us feeling hopeful, even as we were embarking on a new journey without our female lead. This bittersweet song was the perfect goodbye to Rayna's character.
"Learning How to Lose You" by Kaitlin Doubleday
It seemed impossible to imagine Deacon ever finding love again once Rayna died — that is until he reconnected with Jessie (Kaitlin Doubleday) who sang this gentle heartbreak song. In this moment, Deacon was not only reminded of his own loss, but he was also taken aback by Jessie's voice.
"Sanctuary" by Lennon and Maisy Stella
This song, performed by Maddie and Daphne (Maisy Stella) to commemorate their mother, is achingly good. Their voices melted together in perfect harmony, as most of their duets do. We've loved watching the Stella sisters blossom before our eyes on this show and this song signifies how much they've grown.
"A Life That's Good" by the Nashville cast
No song sums up the Nashville experience better than this one. In its simplicity, togetherness, and feel-good bravado, "A Life That's Good" offers up the kind of country song that makes you feel warm and safe. And those are the feelings we hope to carry with us once the shows ends.
Nashville, Thursdays, 9/8c, CMT.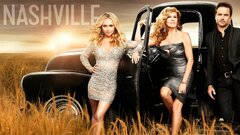 Powered by