'Nashville' Star Chip Esten Previews the 'Pure Magic' of the Show's Final Episodes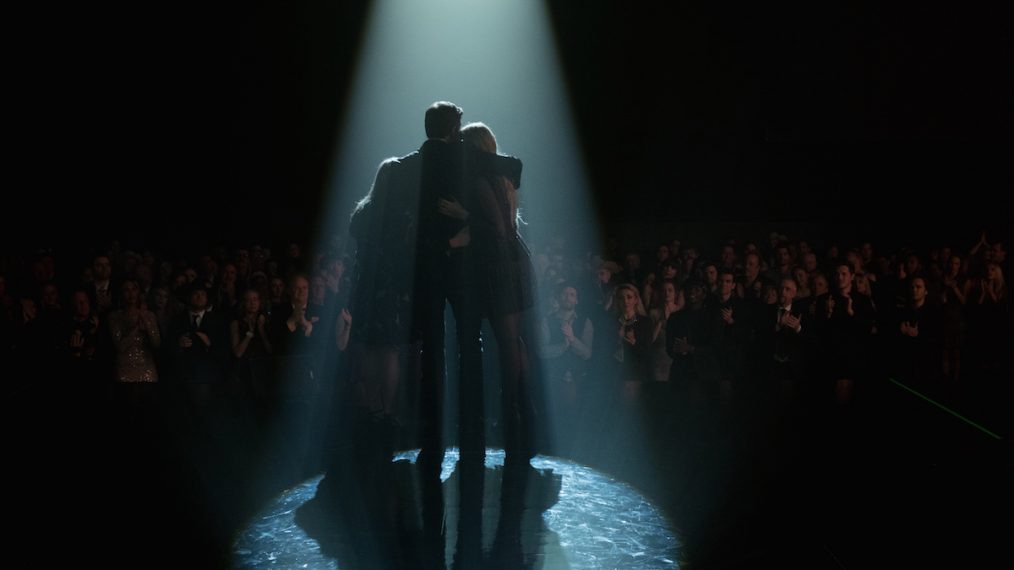 Callie Khouri's music-laden nighttime soap opera Nashville overcame cast dramas, cancellation and a switch from ABC to CMT to keep bringing new episodes to its devoted coterie of fans — folks who call themselves "Nashies" and load their playlists with the series' emotional songs.
In November, CMT announced it would give Khouri, co-showrunner Marshall Herskovitz and company a sixth and final outing to close the curtain for good on Nashville. Charles "Chip" Esten, who plays perpetually bedeviled country crooner Deacon Claybourne, tells us the news presented both heartache and opportunity.
"Because we knew we were ending the show in the final half season, we could have just glided to a finish," Esten explains. "But we end up going back to the deepest wounds, the oldest wounds, which are from Deacon's relationship with his father all the way back to his childhood. It was absolutely rewarding to me that we didn't leave Deacon without exploring the deepest part. And I got to do it with the great Ronny Cox."
Veteran actor turned full-time musician Cox (remember him as the guitar half of Deliverance's Dueling Banjos scene?) plays Deacon's abusive, long-estranged father Gideon. Musical himself, Gideon has cleaned himself up and hopes to mend fences with his son.
"It wasn't lost on me that for a guy that had been through so much, what would be the ultimate?" Esten explains of the aftermath of Deacon's longtime love Rayna's passing. "Even worse than losing his own life at that point was losing Rayna. … so what's that like? How does he do it? What part does music play? And what part does family play?
"So, if we walked out of there now and left before he dealt with his deepest issues there would be something unsatisfactory about that. And incomplete. We didn't leave it incomplete, and I'm very glad that Marshall chose to go down that route.
"That gives me — a guy that would love to walk in these boots and play this guy forever — a whole lot of peace, feeling like that's where the story ends, even if Deacon doesn't. It's incredible. And the ending itself is pure magic in my eyes."
Asked if we'll see flashes of Rayna throughout the final episodes, Esten dodges expertly. "Of course, fans want to know," he chuckles. "I wanted to know too before the scripts came out, and now I do, and you soon will. How good was that?"
He's not offended when I tell him not much.
Esten's a little more forthcoming when asked about his final days with Lennon and Maisy Stella, who play his onscreen good-as-offspring Maddie and Daphne Conrad, and watching the sisters blossom as young women, actresses and artists.
"First of all, let me say that they are among the very favorite parts of this show to me," Esten says. "They are a blessing, and they are such a blessing to the show it wouldn't have been the same without them.
"They're beloved by cast and crew alike. They astonished with their musical talents from the very beginning, they lifted our hearts and our daily lives with their laughter, their intelligence, their wit, their goofiness.
"If you watch Deacon, there's a lot of moments — some of the fan's favorite moments — when Deacon's eyes lit up with pride at Daphne and Maddie. There was many, many, many times, if not most, that that was just genuine pride from Chip watching them.
"I used to drive the girls crazy because I'd be like 'You know this could be the last time we're here at the school,'" Esten continues. "I didn't do that to pick at the wound or make it harder. I did it because I'm an old guy and I know that moments like that are special and are meant to be noticed, even if it hurts a little bit."
As the final run of Season 6 episodes debut, Deacon's also facing potential legal troubles (and then some) from new love Jessie's jerky ex Brad (Big Little Lies' Jeffrey Nordling).
We'll also explore how Will's health scare worked out and what Juliette bee-in-her-bonnet return from Bolivia means for the Movement for Coherent Philosophy — and for her and Avery (and, potentially, Alannah). Mia Maestro signs on as Rosa, Juliette's fellow doubting cult member.
"The story of Nashville as I look at it is this group of people that are in this town where virtually everybody on the show is chasing that big thing called fame," Esten says. "Glory. Popularity. Wealth. All that comes with being a superstar. But from the very opening scenes, it showed Rayna James living in a mansion, having these little girls and living this life and trying to make sense of it on a personal level.
"From there on out what we begin to understand is, yes, all these people — from Gunner and Scarlett and Will Lexington and Avery Barclay and, of course, nobody more so than Juliette Barnes — are chasing that brass ring, chasing that pinnacle of the music industry. But in the end, all of that stuff, it doesn't protect you against your deeper needs. To belong. To be loved.
"All these people are chasing this one thing, but life is just hitting them, as life does, with all these situations and these hard paths that everybody has to walk — whether it's addiction or whether it's depression or whether it's cancer or some sort of accident," Esten concludes.
"What I like about Nashville is it went to the next level and said 'OK, how do you survive these things? How do you make your way through these most difficult of moments, all the way down to Deacon and Maddie and Daphne and everybody losing Rayna?' And again and again, it came down to the power of having people around you that love you and are there for you."
Nashville, Returns Thursdays beginning June 7, 9/8c, CMT; Series Finale July 26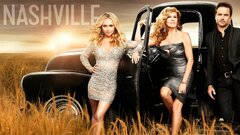 Powered by