'Sweetbitter' Sneak Peek: Tess Can't Figure Out the Deal With Jake & Simone (VIDEO)
Poor, sweet Tess (Ella Purnell)!
In Sunday's all-new Sweetbitter, titled "It's Mine," the aspiring backwaiter finds herself in a bit of trouble going into her final exam at the restaurant. Her focus right now should be passing the test — but judging from an exclusive sneak peek at the episode, she's got other things on her mind.
Namely, whatever is going on with Jake (Tom Sturridge) and Simone (Caitlin FitzGerald). In the preview, Tess is seen chatting with Ari (Eden Epstein) in coat check, when she shifts the conversation to the attractive twosome. Ari seems as clueless as her — not that she's paying any mind to it. But that's not enough for Tess, who can't help but keep asking questions.
See Also
Plus, watch an exclusive clip from the new episode of the Starz drama.
"When they go to the Cape, do you think they they, like…." her eyes getting wide. Ari tells her to stay out of it, however, Tess continues, explaining that she can't help but feel like "they want something from me."
For that predicament, her friend has some advice — but it might not be what she expected. Watch the full clip below to see what Ari says — and how Tess reacts!
Sweetbitter, Sunday, June 10, 8/7c, Starz — plus, the first 6 episodes will be available to stream on the Starz App and Starz On Demand starting at 12:01 am/11:01 pm central on Sunday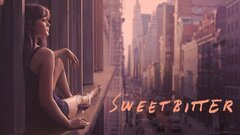 Powered by