There's Another Weird Coincidence Between 'Alaskan Bush People' and 'Book of Hines'
While we anxiously await Season 8ish of Alaskan Bush People to bore and confuse us, a tipster sent us an interesting bit of old news that seems awfully prescient.
We reported in April that Discovery Channel ordered a new unscripted series tentatively titled Book of Hines, which sounded eerily similar to ABP.
Turns out that casting for Book of Hines was done over two years ago in the exact same area of Washington state that the Browns moved to this year and will serve as the setting for the new ABP season.
From the Okanogan Valley Gazette-Tribune on Jan. 27, 2016:
LOS ANGELES – A Los Angeles Production Company is seeking families for what they describe as an authentic documentary about people who call the most remote areas of America home.

Josh Dinner, a television producer with This is Just a Test Development, is working with the Discovery Channel to develop a new show similar in nature to Alaskan Bush People, which is currently airing on the network. He is looking for a family of at least six individuals in the Oroville area who live mostly without modern amenities.

"We are on the hunt to find a fun, dynamic family or community living off-the-grid in a wilderness environment for this new series," said Dinner. "Ideally, we are searching for a family with at least six individuals, kids ages 15-35, who live mostly without modern amenities in a very remote forest location. This is a unique opportunity for a family to showcase their unique lifestyle and ability to survive the challenges of off-grid living."
There's even a fun little clip-arty poster for the casting announcement:
This is far too interesting to be dismissed as random coincidence.
Did Park Slope Productions see that This Is Just A Test was pitching an ABP clone, and then they countered by claiming turf in WA before Book of Hines premiered?
Is Okanogan County big enough for the Hines and the Browns and their respective TV shows to peacefully coexist?
No, I envision the Brown and Hines clans locked in generations of feudal strife, warring with each other in a post-apocalyptic wasteland for control over territory, resources and TV ratings.
In other ABP-related happenings, Laurie Goldberg, Executive Vice President of Public Relations for Discovery, said stuff to Radar Online again, since there are no other media outlets interested being a shill for the show.
Goldberg predictably toes the company line with her answers, except when she says, "It is just disgusting that anyone would say her cancer is not real or that it was created for the show."
I don't know if "disgusting" is the word I'd use. I'd go with just plain "wrong," since the presence of actual UCLA medical staff onscreen put to rest (for me, anyway) the idea that Ami's cancer was a fabrication for the show.
The problem is that Goldberg either doesn't understand or won't acknowledge that ABP has deceived its viewers so many times that everything the Browns do comes with a mountain of skepticism. The problem was compounded by Discovery's shameless exploitation of Ami's cancer for the show's promotion and publicity, and Ami's seemingly miraculous recovery (which is still ongoing).
What's really disgusting is that Discovery continues to air this nonsense.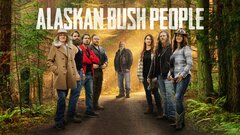 Powered by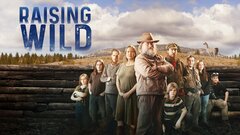 Powered by