'Younger' Premiere: Peter Hermann on What's Next After That Shocking Reveal
[Warning: The below contains MAJOR spoilers for the Season 5 premiere of Younger, "#LizaToo."]
Younger's Season 5 opener definitely didn't pull any punches.
In a season premiere focusing on a #MeToo storyline involving Empirical Press' prized author, Edward L.L. Moore (Richard Masur), the TV Land series landed one of it's biggest twists ever. An angry Moore delivered Liza's (Sutton Foster) major secret (with proof!) right to boss/love interest Charles (Peter Hermann), who is, needless to say, completely gobsmacked.
See Also
'There's a particular episode that I think fans have been looking for since Season 1,' she teases.
TV Insider had a chat with Hermann to unpack what's next for Liza and Charles (hint: there's still hope!).
What was your first reaction when you found out that Charles was going to discover Liza's secret?
Peter Hermann: First, 'How are they going to get out of this one?'
After I picked my jaw up off the floor, I couldn't wait to see what came next. When you have a show that, for a long time now, has had a lie at its center, you have the question: 'When will people find out?' and that's true of each character. You wonder when that person's going to find out, and when that person's going to find out. And you wonder, well, 'When IS Charles going to find out?' I think the way the writers and Darren [Star, the show's creator] wove that into the story was very elegant.
And Charles does believe Moore, right? He sees the birth certificate and marriage announcement, after all.
We talked about that at the time when we were shooting it. I think the idea that she isn't who she says she is, at first, so preposterous that his very natural reaction is exactly what he says: 'What the hell are you talking about?' That is a very true and human reaction because there is so much to calculate so quickly. So, there is disbelief while his brain catches fire. But then all of that is met with a birth certificate and proof that what this man sitting across from him is saying, is actually true. And then the fire starts to blaze a little higher in his head.
Moving forward, how will this affect his relationship with Liza and how he views her?
There's no aspect of their relationship that won't be affected. One of the reasons why this is an interesting way to begin a season is because any hope of anything that you might call a relationship is absolutely and utterly in pieces. To the credit of the writers, they write our characters' arcs in a very human way. [Charles] doesn't just say, 'Ah, well, she lied but I'm really crazy about her, so let's just let bygones be bygones.' There is confusion, anger, betrayal, a real search for what to do next and a reevaluation of every interaction they've ever had. You have to remember, Charles is someone who has been married and has certainly been hurt in love. He didn't open his heart lightly to Liza, and it certainly has opened pretty wide to her. So that door slams shut pretty hard at this point.
Is there any hope for the two of them?
Oh, hell yes. Her lie is something that she did. It's not who she is. The person that Charles is so deeply attracted to is very much there. There are just a lot of complications to get through.
See Also
'Younger' is almost back! Here's what you need to know about Season 5.
And with those complications come complications for Empirical too. How does this all affect the company?
I would say, Complications 2.0. Essentially, one of the pillars on which the company sits gets pulled out from under them. You feel the ramifications throughout the season of how the company tries, and either succeeds or fails, to recover from that.
Is there anything else you can tease after tonight's episode?
One of the things I like best about this season is that there are some really nice moments when you get to see Charles happy. There are some really nice moments when we see what Liza brings out in him.
For those who have held out for Charles and Liza I'll just say, stay tuned. Don't give up.
Younger Season 5, Tuesdays, 10/9c, TV Land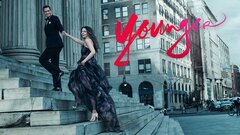 Younger
where to stream
Powered by