Premieres of 'Humans' and 'Younger,' Martha Stewart on 'Chopped'
The Fosters (Freeform, 8/7c): The three-night finale continues with the family traveling to Turks & Caicos for Brandon (David Lambert) and Eliza's (Abigail F. Cowen) wedding, only to end up butting heads with their future in-laws. Meanwhile, the couple also ends up at odds, and Brandon seeks out the person who knows him best for advice.
Chopped (Food Network, 9/8c): As if dealing with the time constraints and crazy ingredients weren't enough: Now the contestants have to present their plates to lifestyle guru Martha Stewart, the culinary competition's newly minted guest judge. For their sake, let's hope there's some Xanax in those mystery baskets.
Humans (AMC, 10/9c): In the Season 3 premiere, we pick up one year after the dawn of consciousness — when the oppressed Synth population was given feelings and the desire for independence. In the U.K., Synths and humans are struggling to find peace, while the Synth community finds itself fractured from the inside.
Younger (TV Land, 10/9c): In the Season 5 premiere, forty-something Liza (Sutton Foster)'s real age might finally be found out by love interest/boss Charles (Peter Hermann). Plus, look out for the return of Liza's infamous fur bikini from Season 2, which factors into a sexual harassment storyline inspired by the #MeToo movement.
World of Dance (NBC, 10/9c): After last week's explosive Season 2 premiere, we return for part two of the Qualifiers, where dance acts perform two-minute routines in front of the judges and a live audience and are scored on: performance, technique, choreography, creativity and presentation. After seeing some of the top-notch talent last week — Karen y Ricardo, Desi Hoppers, Sean & Kaycee — we can't wait to see what's in store this time around.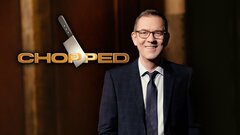 Chopped
where to stream
Humans
where to stream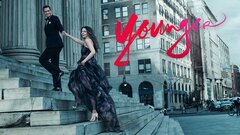 Younger
where to stream