'Americans' Series Finale, 'Kimmy Schmidt' Starts Its Farewell Tour, Sarah Shahi Returns
The Americans (FX, 10/9c): The sixth and final season comes to a close in this series finale titled tellingly "START." Not much has been revealed about the highly-anticipated episode, but according to the network's synopsis, Philip (Matthew Rhys) and Elizabeth Jennings (Keri Russell) face a choice that "will change their lives forever."
Unbreakable Kimmy Schmidt (Netflix): The first six episodes of the wacky series' fourth season — also its last — feature Kimmy (Ellie Kemper) finding herself in a #MeToo situation, facing her former captor Reverend Richard Wayne Gary Wayne (Jon Hamm), and finding a new outlet for her optimism. The final seven episodes of the season will stream at a later date.
American Ninja Warrior (NBC, 8/7c): TV's most challenging physical competition returns for its seventh full season with hosts Matt Iseman and Akbar Gbajabiamila and co-host Kristine Leahy along for the ride once more. This time, the competitors take on the near-impossible obstacle courses in both city qualifying and city finals rounds across the country. Those that succeed in their region can move on to the national finals in Vegas — which features a four-stage course modeled after Japan's Mt. Midoriyama! — and compete for a chance at the grand prize of $1 million.
Reverie (NBC, 10/9c): Person of Interest star Sarah Shahi stars as former hostage negotiator Mara Kint in this new summer sci-fi drama. In the pilot, Mara is hired by tech company Oniratech to try to rescue people who get lost in the virtual reality program Reverie. The cast also includes Dennis Haysbert (24), Sendhil Ramamurthy (Heroes), Kathryn Morris (Cold Case) and Jessica Lu (MTV's Awkward).
MasterChef (Fox, 8/7c): In the two-hour premiere, 43 home cooks compete in the Battle of the Apron challenge, which will whittle them down to the Top 24. But there's a twist! Judges Gordon Ramsay, Aarón Sánchez, and Joe Bastianich will each have eight aprons to award to the chefs they think are most deserving. Then, they will actor as mentors to those contestants for the rest of the season.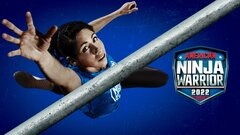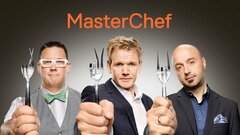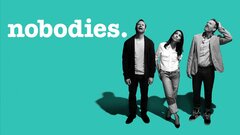 Reverie
where to stream