2018 Dads & Grads Gift Guide for That Entertainment Geek in Your Life
Mmmm, feel those May-June gift-giving vibes? That's right, it's time to celebrate the grads, dads and single moms doing the work of two parents.
Check out the gallery above for a rundown of goodies just perfect for folks who love TV, tech and toys as much as we do!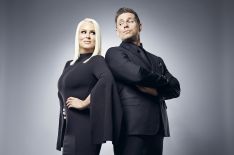 See Also
Plus, find out which of your other favorite shows are coming back next season.