TV News Roundup: Kim Cattrall's New TV Role, Julia Louis-Dreyfus Honored, & 'The Staircase' Trailer
ALL YOUR MUST-KNOW WEDNESDAY TV NEWS:
Her TV Comeback
In her first American TV role since Sex and the City ended in 2004, Kim Cattrall is returning to the small screen in CBS All Access's new show Tell Me a Story. It's a psychological thriller written by Kevin Williamson (The Vampire Diaries) that draws inspiration from fairy tales like Hansel and Gretel.
Cattrall's slated to play Colleen, who's described as an "unlikely and very nontraditional grandmother "who must protect her family against an evil threat.
About Dang Time!

Julia Louis-Dreyfus will receive the 2018 Mark Twain Prize for Humor.
Last year, the actress made Emmy history when she won her unprecedented sixth award for her HBO series Veep. Past female winners include: Whoopi Goldberg (2001), Lily Tomlin (2003), Tina Fey (2010), Ellen DeGeneres (2012), and Carol Burnett (2013).
"Merely to join the list of distinguished recipients of this award would be honor enough, but, as a student of both American history and literature, the fact that Mr. Twain himself will be presenting the award to me in person is particularly gratifying," Louis-Dreyfus joked in a statement.
The ceremony will take place at The Kennedy Center on Sunday, October 21.
Our True Crime Obsession Continues

The Staircase will be your new binge documentary series. It follows the compelling story of Michael Peterson, "a crime novelist who was accused of killing his wife Kathleen after she was found dead at the bottom of a staircase in their home, and the 16 year judicial battle that followed," according to Netflix.
The series is produced by Matthieu Belghiti and produced/directed by Academy-award winner Jean-Xavier de Lestrade.
The Staircase, Available to stream on June 8th, Netflix
Hostest with the Mostest
Have you heard?! The one and only @IAmJamieFoxx i will host the 2018 #BETAwards. Who's ready?! 🙋🏾 🙋🏾♂️ pic.twitter.com/RJ1GtDX6YE

— #BETAwards (@BETAwards) May 22, 2018
Academy Award and Grammy Award-winning superstar Jamie Foxx is returning to host the 2108 BET Awards after almost a decade.
Besides Foxx, expect top talent such as Leslie Jones, Anthony Anderson, Tracee Ellis Ross, Chris Rock, Mo'Nique, Kevin Hart and Chris Tucker.
2018 BET Awards, Show Premiere, Sunday, June 24, 8/7c, BET
Tough As Nails
ESPN and the UFC have just signed a contract for a $1.5 billion, five-year deal to bring mixed martial arts fighting exclusively to ESPN and ESPN's new streaming service, ESPN+, in 2019.
"ESPN's unparalleled multimedia platform is the perfect home for the UFC and will deliver tremendous value to both parties," said ESPN president Jimmy Pitaro in a statement. "UFC fans are passionate and loyal, and we plan to bring the full power of ESPN's live coverage, powerful storytelling and unmatched distribution to serve them in an unprecedented fashion. We can't wait to get started."
Per Dana White, UFC will maintain control of its production of live events on ESPN. "The fans are happy with the way our show is presented, and the networks are too, which is why we get these deals done. Our production is incredible, we do an amazing job and we'll continue to."

— Brett Okamoto (@bokamotoESPN) May 23, 2018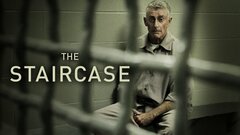 Powered by