When Does 'NCIS: Los Angeles' Season 10 Premiere?
It's never too early to start thinking about the fall season as many shows are wrapping up their 2017-2018 run.
One show in particular that on viewers' minds is NCIS: Los Angeles. In the Season 9 finale, beloved characters Deeks (Eric Christian Olsen), Kensi (Daniela Ruah), Callen (Chris O'Donnell) and Sam (LL Cool J) went through an explosive ordeal — literally — and who (if any) survived was left as a cliffhanger going into the summer.
See Also
Expect to see her return later this season.
These four characters were in a car as it was hit with a missile, setting it ablaze. The camera panned over the wreck as each character was be spotted, but the longer they're in the fiery car, the higher their chances of dying become.
Luckily, fans don't have to worry if their questions will be answered as the show was renewed for Season 10 back in April of this year. Unlike many shows that met their surprising ends, NCIS: LA was strong enough to weather the storm.
Slated to air Sundays at 9/8c on CBS, it's been officially announced that NCIS: LA will return on September 30 to the network.
See Also
The original show and its spinoffs, 'NCIS: LA' and 'NCIS: New Orleans,' have mixed in a number of episodes.
Over the show's nearly 10-year run, seasons usually premiere in the last week of September or the first week of October. So expect something similar in 2018. Hopefully, the network will announce a return date for fans to look forward to, until then, we'll just have to continue guessing who will live and who will die.
NCIS: Los Angeles, Premieres, Sunday, September 30, 9/8c, CBS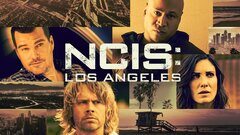 Powered by