'Dancing With the Stars: Athletes' Winner Adam Rippon Admits His Freestyle Was 'Risky'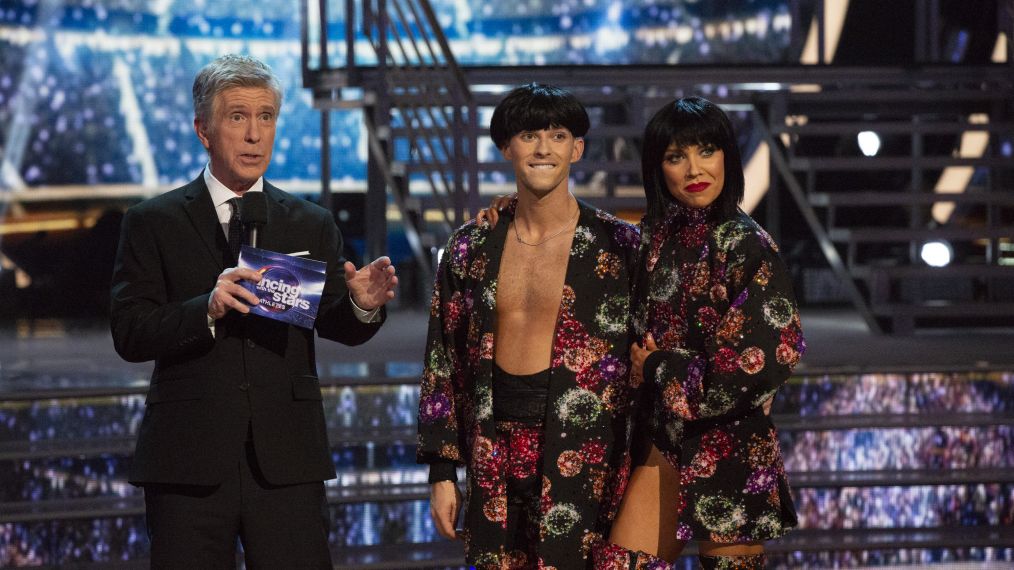 Despite a chancy freestyle that went outside the box, Olympian Adam Rippon and pro partner Jenna Johnson were declared mirror ball champs of Dancing With the Stars: Athletes last night.
"I'm still trying to think," Rippon told TV Insider shortly after the show ended Monday night when ask how he felt about his win. "This happened like five minutes ago!"
See Also
Sharna Burgess, Mirai Nagasu, and Adam Rippon tell us they're totally on board.
Judge Carrie Ann Inaba said she couldn't fault Rippon for what he did in his freestyle but she felt something was "missing," hastening to add that she's enjoyed watching him "every step of the way."
"Jenna and I knew it was a risk, but we wanted to take the risk," Rippon says. "It was different and quirky."
"At the end of the day, he killed it," adds Mirai Nagasu, Rippon's pal and pro ice-skating colleague. "It's great that he has something to hang his Olympic medal on."
"America loved it," dance pro Alan Bersten notes.
"It was really cool in that it was different and risky," says pro Witney Carson of Rippon's freestyle. "It's not something we're used to."
It was — and this is a compliment — something that two-time mirror ball champ Mark Ballas might have come up with in week four.
"Yeah, yeah, exactly," Carson chuckles. "It was very creative."
Runner-up pairs Tonya Harding and Sasha Farber, and Washington Redskins cornerback Josh Norman and Sharna Burgess reflected on their finale performances.
"It felt like I was being tossed like a salad — in a very good way," Harding said about her freestyle that had her and Farber doing Shawn Johnson-like flips. "Just making it this far was exciting. I know how to dance a little bit now so maybe I'll get to come back sometime?"
"My son said that I was beautiful and he was proud of me," Harding adds. "He said, 'I'm sorry, Mommy, that you didn't win.' I said, 'That's okay. The best part is the journey.'"
"I was really rooting for Sasha, obviously," says Emma Slater, Farber's wife. "I really, really wanted to see him win because then we'd have matching mirror balls on the mantel piece." (Actually, the DWTS: Athletes trophy has the word "Athletes" on it and, perhaps because it's a shorter season, it's a smaller-sized trophy.)
"I wish I could have done it for Josh," Burgess says of wanting to win for her celeb partner. "His freestyle was so epic! If we'd had a 24-hour voting period [instead of final votes coming in during the show] we could have had it go in a different way, but Adam was absolutely incredible and Jenna did a great job with him. You can't deny that. I looked at Josh just before [Adam was announced as the winner] and I said to him, 'No matter what happens tonight you will have that epic freestyle. It will live on forever.'"
Hosts Tom Bergeron and Erin Roberts noted, perhaps pointedly, that the finale was an hour and the season was only four weeks; needless to say, the abbreviated season didn't sit well with the show's devotees, who are used to 10 weeks of dances and a two-hour finale packed with musical acts and full routines by ejected contestants.
"We're getting kind of pushed out by some of these other shows, but I think people still really love the show and what it represents," Carson admits.
"It's definitely hard to meet the celebrities [in just four weeks]," adds Farber.
"Having a one-hour finale was ambitious," says Slater. "The show still packs a punch. People want more and that's what you gotta leave 'em with — wanting more."
See Also
The figure skater loves the reality dance competition.
While the season ran only four weeks, the dance pros have this fall to look forward to when DWTS returns this fall on Mondays. There's also Dancing With the Stars Juniors which will air on Sundays.
"I'd love to be a judge on [DWTS Juniors]," Burgess says. "It suits me and where I am. I think I have a lot of expertise to share. We'll see what happens."
The celebs know that even a month's worth of exposure on DWTS can lead to future opportunities.
"I don't know what else will arise," says Nagasu. "But I'm so grateful I've been given this opportunity to showcase my personality."
Norman says he's been offered to play a role in a production of The Nutcracker in Washington, D.C. After that, he shrugs, "Who knows what's next?"
Rippon's open to a hosting gigs and reality series, but says, "Right now, I've just been hosting my own reality."
"I'm going to be training for the next Olympics in Beijing," says Chris Mazdzer, Olympic silver medalist in the single's luge competition. "We have World Cups and World Championships every year. I'd [also] love any opportunities to show off my personality a little more."
Has Hollywood seriously not been calling this guy?
See Also
To prepare for the new season, we're looking back at the top athlete dancers of all time.
"Not that I know of," Mazdzer quips. "I had my phone number on the Internet during the Olympics, but I took it off. Hosting would be a lot of fun. I love asking the hard questions and playing around with questions, too."
"Maybe," he jokes. "I can ask questions while everyone's lying down?"
Speaking of jokes, did Rippon get Bergeron's remark that black bowl cut wig he wore in his freestyle was very "Moe Howard"?
"Yeah," Rippon quipped. "From The Three Stooges, right? [Moe's] my style icon."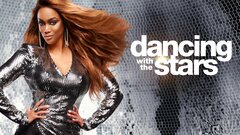 Powered by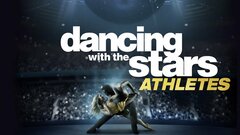 Powered by