Mirai Nagasu's Olympic Free Skate Was Her 'Dancing With the Stars' Audition
It looks like one figure skating darling has set her sights on another award beyond the medals of the Pyeongchang Winter Olympics: the Mirror Ball!
Mirai Nagasu, who became the first woman to nail the triple axel for Team USA, may not have done as well with her final freestyle competition but she doesn't seem to mind—she's ready for Dancing with the Stars.
After the routine, Mirai told reporters, "I smiled in the middle of my program, which is really rare for me. So I enjoyed myself and I thought of this as my audition for Dancing with the Stars."
It wouldn't be a surprise if she were to join next season's cast. Olympians are a mainstay of the competition series, which has previously featured contestants like gymnasts Simone Biles and Shawn Johnson, swimmer Ryan Lochte, speed skater Apolo Anton Ohno, fellow figure skater Kristi Yamaguchi, and ice dancers Charlie White and Meryl Davis. And most of these athletes went on to sweep the competition!
"I would like to be on Dancing With the Stars because I want to be a star," continued Nagasu. Hey, if these Olympic games are any indication, she's definitely a star in the eyes of viewers. Even celebrities are praising the skater, with Reese Witherspoon calling the 24-year-old her hero.
@mirai_nagasu #amazing #MissSaigon music #freeskate #figureskate #USA #Olympics korea pic.twitter.com/O1999mmD5H

— Ediplomacy (@Ediplomacy) February 23, 2018
There haven't been any announcements yet on on next season's DWTS cast, but definitely keep an eye out for this gal.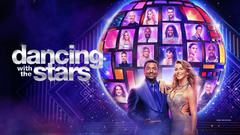 Powered by