Could There Be a Same-Sex 'Dancing With the Stars' Season? Pros & Stars Say Yes!
Dancing With the Stars: Athletes is not only an abbreviated season (4 weeks!) but it's also a themed one with all the celebrity competitors being, well, athletes, hence the show's title.
It's actually short two athletes now that basketball legend Kareem Abdul-Jabbar (Airplane!) and Notre Dame Basketball player Arike Ogunbowale have been voted off the dance competition series.
TV Insider was on the press line at last night's show when Gleb Savchenko, Ogunbowale's pro dancer partner, was asked if he'd like to see other themed seasons of DWTS.
He suggested two ideas: matching pros with non-celebrities, and, "also, gay couples. Why not? That'd be a lot of fun."
While producers have had members of the LGBTQ community on the show before (Lance Bass competed in Season 7 while Chaz Bono was among the celebs in Season 13), DWTS has never paired for a season a pro partner and a celebrity of the same sex.
Others concur with Savchenko that it's about time.
"Same-sex ballroom dancing is a very real competition," Sharna Burgess tells TV Insider. "It's fantastic what's out there in terms of the talent. We're missing out on that. Hopefully, we're one of the first Dancing With the Stars in the world to do it because we're in over 100 countries."
Who'd be Burgess' dream partner if the show paired her with a female star?
"I've never thought about that, but you know what? [I'd pick] Ruby Rose (Orange Is the New Black). She's an amazing talent and a [fellow] Aussie!"
Dance pro Alan Bersten and his celeb partner, Olympic ice-skater Mirai Nagasu, both think a same-sex edition of DWTS would be a great idea.
"It'd be amazing now with the way the world is going [towards being more accepting]," Bersten says.
"An all gay season would amazing," concurs Nagasu. "The world needs more acceptance. I love RuPaul's Drag Race. I'm all about people and personalities who accept themselves for who they are. I would watch that season with a vengeance. I'd be super into it!"
As would Nagasu's fellow Olympian Adam Rippon, who tells TV Insider that he's already hit the dance floor with a male pro — Valentin Chmerkovskiy — the real-life boyfriend of Rippon's pro partner Jenna Johnson.
"It'd be so cool," Rippon says of a same-sex DWTS season. "I'm so lucky now that I get to learn how to dance with Jenna. I've actually gotten to dance with Val a little bit. We've had a few times where Val's tour and our traveling schedule have matched up. He's been really helpful to me. Now that I have the skills, I'm going to dance literally with everybody and anybody!"
Dancing with the Stars: Athletes, Mondays, 8/7c, ABC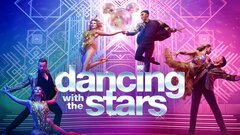 Powered by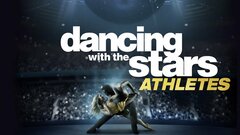 Powered by