'Timeless' Rewind: The Best Period Costumes From Season 2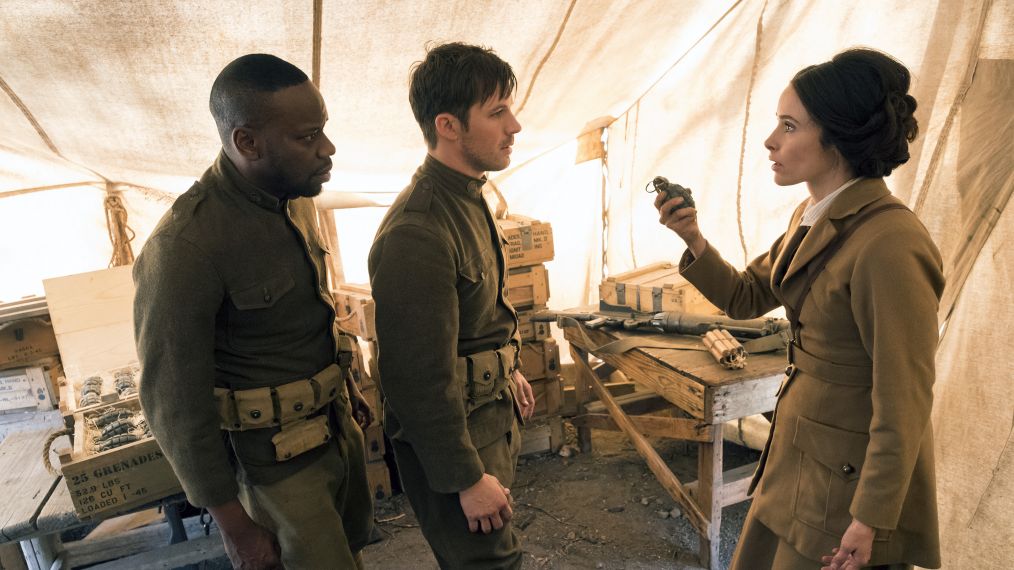 NBC's series Timeless finds its characters in a new decade — sometimes a new century — in every episode. Which means, tons of period costumes!
In Season 2, the time-traveling drama's costume designer Mari-An Ceo has really outdone herself.
This year we saw Lucy (Abigail Spencer), Wyatt (Matt Lanter), and Rufus (Malcolm Barrett) travel back in time to 1940s old Hollywood, the 1690s Salem Witch Trials, and early 20th-century New York City, just to name a few standout episodes.
That means, a wide range of accessories and clothing not only for the main cast but the background actors as well.
So before the Season 2 finale on Sunday night, we're taking a look back at Timeless' best historical fashions that we saw over the course of the season's 10 episodes. Click through the gallery above to enjoy.
Timeless, Season 2 Finale, Sunday, May 13, 9/8c, NBC