How Did Abby Leave 'NCIS'? Fans & the Cast React to Pauley Perrette's Final Episode
In last week's NCIS episode, "One Step Forward," Pauley Perrette's beloved character Abby was shot, leaving many fans wondering if she'd make it.
Then, in Tuesday night's "Two Steps Back" — Perrette's final appearance on the show — Abby's fate was left up to chance as the episode opened with the team surrounding a body bag. Could it be her?
No, in this case it was Reeves (Duane Henry), meaning that NCIS would say goodbye to two characters before the episode's end.
Fans quickly learned that Abby was going to recover from being shot, as she woke up to McGee (Sean Murray) in her hospital room. So if she didn't die, what could have been the reason for her departure? In true Abby fashion, she put her deceased co-worker ahead of herself and revealed that she would be accompanying Reeves's body to England. After that, she announced she'd be staying there to start a charity Reeves had wanted set up in his mother's honor.
The reveal was made in front of the team in the lab, and emotions were running at an all-time high. As for Gibbs (Mark Harmon), Abby left him a note as a montage of some of their sweetest moments played alongside her narration. But don't fret, she still came face-to-face with Gibbs before leaving for good, in a sweet moment.
See Also
Plus, the craziest theory she heard about why she's leaving. And will she keep the black hair?
Fans weren't the only ones affected by the emotional exit — the show's stars also shared their own reactions to Abby's final appearance. Former NCIS star Michael Weatherly, current castmate Wilmer Valderrama, and more took to social media for the occasion. See those sentiments and more below, and let us know what you thought of Perrette's final episode in the comments.
See Also
Pauley Perrette leaves 'NCIS' on May 8.
The Stars
What a great performance tonight by @PauleyP … pic.twitter.com/WNXxdthF3J

— Michael Weatherly (@M_Weatherly) May 9, 2018
We say goodbye to our @PauleyP … her final farewell episode is tonight at 8pm on @CBS #NCIS BRING THE TISSUES!
Dear Pauley, you were a light and made me feel like family from the first day and everyday for the last two years.. love you sis! pic.twitter.com/BPVdxEH5V5

— Wilmer Valderrama (@WValderrama) May 8, 2018
Love you P, Totally worth dying for 💜 pic.twitter.com/zPvLpIHTXD

— Duane Henry (@RealDuaneHenry) May 9, 2018
Love you @PauleyP.

Thanks for the last decade and a half.

Gonna miss you a bunch. pic.twitter.com/qoC4SlgIb0

— Brian Dietzen (@BrianDietzen) May 9, 2018
love you, @PauleyP :smooch:#NCIS

— Sean Harland Murray (@SeanHMurray) May 8, 2018
The Fans
They can try to replace Kate, try to replace Ziva and try to replace Tony, but they'll NEVER replace Abby! #NCIS

— Brittany Rivere (@Rivere7) May 9, 2018
I just watched #NCIS and it was the most heartbreaking episode I've ever watched 😭💔 #Stillcrying #GoodbyeAbby

— Lisa Marie McKinney (@Lisawestlife10) May 9, 2018
Watching Abby walk out of her lab for the last time on #NCIS was seriously the saddest thing I've seen all year 😭 @NCIS_CBS @PauleyP #imissabby #shewasgreat

— Tonya ☺️ (@tonya_woodrow) May 9, 2018
Held it together till the end when she said goodbye but when she wrote that letter to Gibbs man it was the worst I literally felt like I was losing my best friend😢 #ncis #AbbysGoodbye

— JJ (@jakatia_powell) May 9, 2018
@PauleyP @NCIS_CBS #NCIS #ABBY #Abbysfarewell pic.twitter.com/FSNe0rcdnX

— Pa-tree-see-a (@tree_see) May 9, 2018
NCIS, Tuesdays, 8/7c, CBS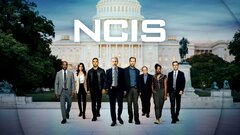 NCIS
where to stream
Powered by