What to Watch After The Royal Wedding
After today's matrimonial marathon, you're gonna need to burn off all that adrenaline somehow. What's more soothing than a Hallmark Channel movie?
Royally Ever After is a featherweight yarn about Sara (Fiona Gubelmann), a New Jersey gal who learns her fiancé (Torrance Coombs) is a European prince and his family is mortified at the prospect of his marrying a commoner.
See Also
The celebration will be televised on all major news channels.
Plus, before you slip into a tiara-studded dreamland, check out the season finale of SNL, hosted by Tina Fey.
Asked whether we can expect a send-up of the monarchy, she would only say, "It's the same day, so… stay tuned?"
See Also
CNN, HBO, and ABC will all have specials, just to name a few.
Royally Ever After, Saturday, May 19, 9/8c, Hallmark Channel
Saturday Night Live, Saturday, May 19, 11:30/10:30c, NBC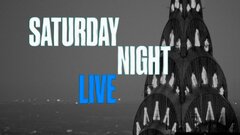 Powered by