'The Blacklist' Star Megan Boone Says the Finale Brings the 'Biggest Reveal' Yet
No one will ever say Elizabeth Keen (Megan Boone) leads an uneventful life.
In Season 5 of NBC's The Blacklist, the FBI agent was violently widowed, went off the grid and to the dark side in Alaska, dissolved a bad guy in acid, met her hostile half sister and, finally, put down Ian Garvey (Jonny Coyne), the corrupt marshal who killed her husband, Tom (Ryan Eggold). We asked Boone what on earth is next.
Now that Garvey is dead, what's driving Liz in the season finale?
Megan Boone: Liz still doesn't know why Tom died. She's racing Red [James Spader] to find out what's in the duffel bag that's so imperative for him to keep hidden. Tom risked and lost his life so she could know.
Will she hurt Red, even though he's her father, to uncover his secret?
Their agendas put them at significant odds. She becomes more of a threat to Red as the episode progresses.
Does the FBI step in?
The task force has to make a choice, potentially risking the Blacklist and Red as their informant.
Will we — and Liz — learn whose bones are in the bag?
The audience will. It's the biggest reveal we've ever had. You'll look back at the entire series with new eyes.
Whoa!
It's a huge turn in the mythology and at the heart of the biggest questions that have existed since the pilot. Fans will be stunned.
The Blacklist, Season Finale, Wednesday, May 16, 8/7c, NBC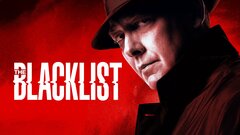 Powered by