'The Blacklist' EP Explains That Big Reveal — Is This Red's Other Daughter?
[Warning: The below contains major spoilers for the April 11 episode of The Blacklist titled "Zarak Mosadek." Read on at your own risk.]
Who in the hell do those bones coveted by Reddington (James Spader) belong to anyway? And why are they so important to him?
We don't know those answers yet, but in tonight's Blacklist, we did discover some info that could bring us closer to the truth. Red appears to have another daughter, whose godfather is none other than Ian Garvey (Jonny Coyne). He's the corrupt U.S. Marshall who stole the mysterious bones, fatally wounding Red's other daughter Liz Keen's (Megan Boone) husband Tom in the process.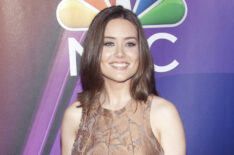 See Also
Find out which show Boone wishes she could guest star on!
Blacklist's executive producer Jon Bokenkamp explains — sort of — Reddington's family tree and hints that we'll be getting some big answers about those damned bones soon.
After hints several years ago, it turns out that Red does have another daughter — a waitress who goes by the name Lilly!
Jon Bokenkamp: He does. We've been hinting at a character whose real name is Jennifer since Season 2; a potential daughter of Red's ex-wife, played by Mary Louise Parker, living in Witness Protection. His ex was hiding her, she claimed, because Red had destroyed their lives by becoming this international criminal. If this is that daughter, that would certainly throw a wrench in the mechanism that is the Reddington empire.
So we are led to believe this Lilly is Red's daughter.
That is the big question of the next episode. We have spent a lot of time laying the groundwork of another character, who is Liz's sister and Reddington's daughter. All arrows point to this moment, which will have a significant impact on the show… Everything that we've learned about Liz and Red and the origins of his character will soon be brought into sharp focus.
Is Parker's character definitely the mother?
You have to stay tuned in to find out. All of these questions about who Lilly really is — where she has been, her paternity, her relationship to Elizabeth Keen — are keys to the back part of the season that open an interesting door into the show's mythology.
Did Red know Garvey's in touch with Jennifer aka Lilly?
Reddington's other daughter is somebody who he has been searching for for a long time and [he's] been unable to find. She was outside of his reach, apparently, until now. Garvey's an enigma to Reddington, who, like the audience, is trying to figure what this guy knows. Why doesn't he just sell out Reddington, bring him down and make a fortune if he has this leverage of that bag of bones? What's probably bothering Reddington more than the truth itself is, what is this guy's interest? It does appear that Garvey has a strong interest in this young woman.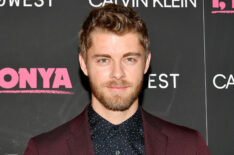 See Also
Plus, 'Whiskey Cavalier,' 'The Righteous Gemstones,' and more pilot news.
Despite what the young woman says about his protecting her, a benign interest would be shocking, considering who Garvey is.
True. He may be a U.S. Marshall, but he's an incredibly corrupt man who is in bed with international drug traffickers. So why hasn't he told this young woman everything he knows? What does she know? What is the nature of these relationships between Garvey, a young woman who is Reddington's daughter, Elizabeth Keen who is Reddington's daughter, and a bag of bones that potentially unlock a big truth? Those relationships are really important as we drive forward into the last couple of episodes of the season.
The April 25 episode is titled "Ian Garvey." That would mean he's the blacklister whose story is usually wound up in the episode bearing his or her name.
We do call it "Ian Garvey Conclusion." Usually, we do these two-parters with our Big Bad. This is a conclusion of that story — perhaps not the entire conclusion. We will have answers about who Garvey is, why he cares so deeply about these bones, and why he's been sitting on this information. So yes, we have big answers coming in the next episode. Reddington will try to bring Garvey out of the shadows into some kind of trap. It will be super fun.
The Blacklist, Wednesdays, 8/7c, NBC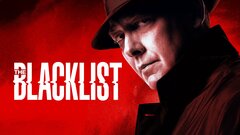 Powered by