Antonio & Terricka Cromartie on Return of 'The Cromarties' and Parenting Challenges in 2018
After premiering last year, The Cromarties is back May 8 for the second half of its first season on USA Network.
The reality series follows former NFL player Antonio Cromartie as he trades in the football and an 11-year career on the gridiron for diaper bags and trips to the grocery store with the kids.
Transitioning to full-time dad is not only an adjustment for Antonio, but also for his wife, Terricka, and the rest of the Cromartie clan. Add newborn Jhett (child number 14 for Antonio) and G-Mama to the mix, and hijinks ensue.
See Also
Th show will focus on Jessica Pearson's life in Chicago.
Before The Cromarties returns to our TV screens, Antonio and Terricka sat down to talk about what it's like to open up their lives to the world, preview future episodes and sprinkle in a little parental insight.
I know you have some experience, Terricka, with reality TV (Candy Girls on E!). However, as far as the family goes, did it take some getting used to having the cameras following everyone around?
Terricka Cromartie: To be honest, not really. Antonio was used to having the attention, and our kids took to it very easily. They were ready to do it from day one.
Once the cameras were rolling they were extremely excited. They're very outgoing. They got to know the crew very well. They called some of the crew members uncle. They got extremely comfortable that it just became easy going for all of us.
How has life changed after the first half of episodes aired because now your children have become these stars on television?
Antonio Cromartie: I don't think too much has really changed. I think we still going in day-by-day. The kids are having fun and enjoying it. We're all humble. Life for us, we just continue as nothing is going on. We just go about our everyday lives. We're enjoying the filming and the people that are helping with the production. Nothing has really changed for us other than that.
Tell me about the feedback you've gotten. There are a lot of families and couples who go through similar situations as you do. Whether it's having another child or potty training or dad having to take the kids to the store by himself. What is it like for you to show this family dynamic, and that it's okay to make mistakes along the way? That parenting isn't perfect?
AC: The feedback has been great. I think Terricka is the one who gets the questions asked about potty training, how she is so patient with the kids and what she does with the kids. They don't ask me the questions. They ask her the questions.
The feedback has been great. That is what we are trying to showcase. No matter what it is as parents that we go through, we're not going to be perfect. At the end of the day, making the right decisions for ourselves and our kids, that's all that matters.
We're not going to be perfect. Our kids aren't going to be perfect, but it's our job to make sure they learn along the way, so they don't make the same mistakes we made.
Earlier this year, Antonio, you officially confirmed you retired from football and the NFL. You've had this time to ease the transition, but did it become real for you in that moment? What was that experience like for you?
AC: The process was hard. I've been playing since I was 5 years old. I played every single year until this upcoming year. It's understanding that and coming to the realization that this was coming to a close for me.
It was tough because it still hasn't hit me yet. I still have that mindset that I can go out there and play, but I understand that my body is not up to it.
I think that is what it ultimately came down to retiring. Just my body. I can be training and be fine, then pull a hamstring. Once I pulled my hamstring and everything else, it was time for me to retire and let go and enjoy my family and find another niche.
As far as having another child in the past year, how has that impacted the household dynamic with a newborn? Does it make things a little easier this time since you have older children, too?
TC: You would think it would have, but it actually hasn't. Baby Jhett is such a good baby. She goes with the flow with the other kids. They have taken to her so well.
Even the twins, who will be 2 in just two weeks, they know she is the baby. They always are worried about what she needs. If she cries, they're the first ones running to her. Everybody has stepped in to assist with her and make sure she is okay. She has just been a great addition to our family.
The world we live in has changed drastically in past years. Do you find it harder to raise a child in today's world compared to when you had your first?
TC: I would say yes. Only from the standpoint of the things you have to now talk to your kids about. There is so much dialogue that takes place. You have to introduce young children, 5 or 6 years old, about school shootings and how to respond when approached by police or what to do in case of an emergency.
These are conversations that my parents never had with me. My daughter had one of her best friends commit suicide. It was a nationwide story in regard to bullying. A lot of conversations take place now that have become hard conversations to have as a parent with my kids. But it's where the world is now.
Those kinds of conversations make parenting a little difficult when having to talk about grownup issues and try to translate it into the way a child understands.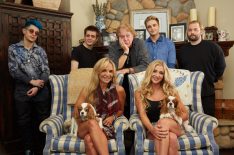 See Also
'I feel like an old rock star with five very dysfunctional kids, and I thought it would be good television,' Money says of his AXS TV reality series.
One of the big issues facing parenting and families today is social media. How do you approach this with your children being public figures thanks to the show?
TC: We do allow our children to have social media accounts. What I do like about the accounts that they are on like a Snapchat or Instagram, is that it allows us to have their accounts with our accounts. We're able to see everything that comes in, even if I'm logged into my own account. I can monitor their account because I get their mentions and direct messages.
As long as I'm able to monitor what they are being sent or if someone is trying to contact them and keep it safe for them, I'm okay with it. If it does become unsafe for them, then we will have that discussion with them about removing that from their phone.
What has been the most common question you get?
TC: The most common question I get on a day-to-day basis is if we are done? Are we having more kids? I get asked that every day, if not multiple times a day. Our family feels complete. We plan to enjoy each other and go forth from there.
And the next half the season we see G-Mama move in?
TC: It seems that she moved in. She is just here quite often.
What can viewers expect with her entering the mix?
TC: G-Mama is a handful. You can expect her to tell us how to run our life. Be extremely competitive with us and just all in the mix. Wherever we are, G-Mama is sure to follow.
What are some of the other things fans can look forward to on the back half of this season?
TC: Antonio's life after retirement. What he is trying to get into. We touch base on social media with our kids. Also, now that Antonio is home, I get to resume back to myself prior to being the stay-at-home mom. I get to spend time with my girlfriends and have a good time. The world needs to know that mommies need to have fun, too.
Will there be a Season 2?
TC: As long as USA Network will have us. As long as the viewers enjoy watching us, we would love to do Season 2 and many more after that.
Look out Kardashians and Chrisleys and everyone else…
TC: Who are those people again?
The Cromarties returns 10: 30/9:30c on May 8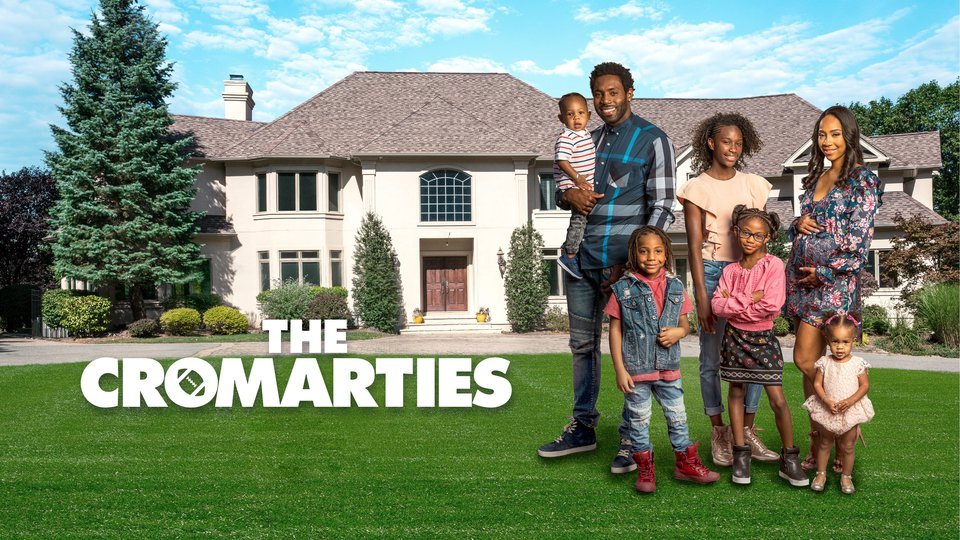 Powered by