'UnReal' Showrunner Stacy Rukeyser Teases the Super-Sized Season 3 Finale
"Get ready, it's going to be a real nail-biter." — Quinn King (Constance Zimmer)
On April 23, Lifetime's UnReal sets up a Season 3 season finale that's so big, it's two-hours long — and has enough twists and turns that Arie Luyendyk Jr.'s finale pales in comparison.
In the extended finale, Everlasting's first-ever suitress Serena (Caitlin FitzGerald) has to decide between three wildly different hunks; Quinn (Constance Zimmer) gets scheme-y to save her career; and Rachel (Shiri Appleby) produces several masterful moments… and has to deal with their ramifications.
See Also
Aussie hunk Adam Demos gives the scoop on Season 3 and Season 4.
TV Insider spoke with UnReal's Stacy Rukeyser about taking over as the drama's showrunner for Seasons 3 and 4 (which has already been shot — more details below!), and how the series' strong suitress turns relationship TV's "princess fantasy" on its head.
When you shot these final two episodes — "Codependence" and "Commitment" — had you planned for them to air back-to-back?
Stacy Rukeyser: No, we actually didn't know Lifetime was gonna be airing them as a two-part season finale until quite recently, and I'd like to think it's because of their enthusiasm for the show. The episodes do tumble like a snowball gaining speed, but we hadn't anticipated them to be aired together.
When you took over as showrunner for Seasons 3 and 4, what changes were you eager to make?
There were two things. First of all, we knew we wanted to do a female suitress, and in particular, a feminist suitress. The storyline was quite personal for me because I myself was a single, relatively successful working woman who… I was 37 when I met my husband. I had really gotten to a place where I thought, 'It's not gonna happen for me, I'm not gonna get married, I'm not gonna have kids,' and I was sort of okay with that because my career was going well. But I was also sort of lonely and wishing I did have a partner and sort of confused about why my other friends had all kind of partnered up in their 20s and 30s. It was as if we were all playing musical chairs, and then the music stopped, and I was alone.
See Also
Can you get into the Lifetime drama and still be a fan of ABC's reality franchise?
And it's something that I've talked a lot about with my girlfriends. You find that the higher that successful women climb up the ladder at work, the harder it is to find a guy. Because the things that are attractive at work — in terms of being a real go-getter and 'girl power' and 'reclaim your time' and 'lean in' — aren't always the things that are attractive to men in the dating world, or, I should say, attractive to all men in the dating world. But that struggle and that injustice is definitely something that we were interested in exploring.
Then, when I took over as showrunner, I knew that we had had a lot of big plot points in Season 2 that hadn't necessarily had time to be fully explored. Certainly the consequences of those plot points, both on an emotional and psychological level, hadn't been explored, and that was a big goal for this season, too. So that's so much of Rachel's story for the season, of her trying to come to terms with what happened at the end of last season, to figure out her part in it — to figure out it where, as she says, that darkness comes from — and to try to solve it.
Who is the inspiration for Serena?
From the very beginning, our inspiration for Serena was Amal Clooney. We used to say, 'Who could Amal Clooney have been with if George Clooney hadn't come along?' Because she's just so smart, she's so successful, the work that she's doing is so important and, of course, she's so beautiful. It's like, if it hadn't been George Clooney, who would've been good enough for her? So, that's where this phrase, 'Wait for your Clooney,' came from. This idea of 'Don't settle, if you just wait, someone like George Clooney will come along for you.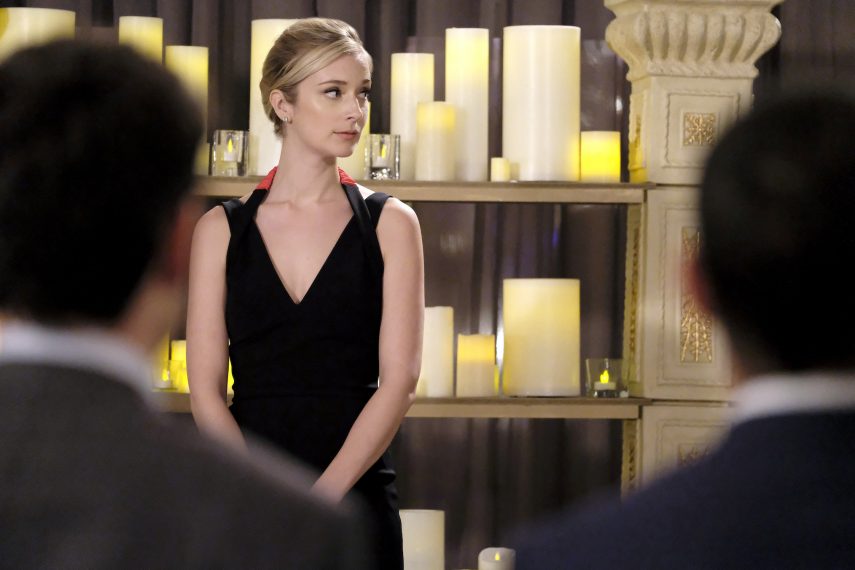 **Note: Be sure to return to TV Insider directly after the finale, as Rukeyser will be back to spill major tea about Season 4.
UnREAL, Season Finale, Monday, April 23, 9/8c, Lifetime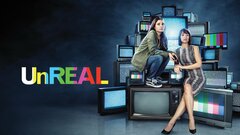 UnREAL
where to stream
Powered by