Which 'The 100' Character Are You? (QUIZ)
With the premiere of Season 5 of The CW's hit post-apocalyptic The 100 right around the corner, it's time for fans to reminisce about the show — and what better way than with a quiz?
The hit series, which follows the lives of those left after a nuclear war destroys the planet, is set to return on April 24. Facing starvation, war, and deadly radiation, the characters are forced to overcome impossible situations just to survive.
So which character are you? Are you a fearless leader like Bellamy or are you compassionate like Clarke? Take our quiz to find out!
The 100, Tuesdays, 10/9c, The CW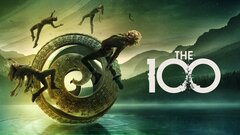 The 100
where to stream
Powered by