Lin-Manuel Miranda Is Ready to Entertain as Gizmoduck on 'DuckTales'
Lin-Manuel Miranda — creator and original star of the smash-hit musical Hamilton — has already conquered Broadway.
Now he's poised to quack into a different genre with a recurring role on Disney Channel's DuckTales, the recent reboot of the 1987–90 cartoon chronicling the misadventures of Huey, Dewey and Louie.
"As a huge fan of the original series, I love that I can share this new version with my sons," announced Miranda, who has 3-year-old Sebastian and 3-month-old Francisco with his wife, Vanessa.
Starting on May 11, Miranda voices Duckburg's resident superhero Gizmoduck and his alter ego, brainy science intern Fenton Crackshell-Cabrera, reinvented here as a Latino.
"There aren't a lot of Hispanic superheroes," co-producer and story editor Francisco Angones says. "We imagined this fun, noble, motormouthed idealist!"
See Also
The 'Hamilton' creator makes his debut on May 11.
Angones wrote a letter imploring Miranda to sign on. It didn't take much convincing. "He came in for his first recording session singing the moon theme from the video game," recalls executive producer Matt Youngberg.
Miranda is one of several high-profile cast members — including Doctor Who's David Tennant (Scrooge McDuck) — eager to entertain a new generation of kids and adults. Says Youngberg, "We want parents to come for the nostalgia and stay because they develop a strong connection to our characters."
DuckTales, Fridays, 8/7c, Disney Channel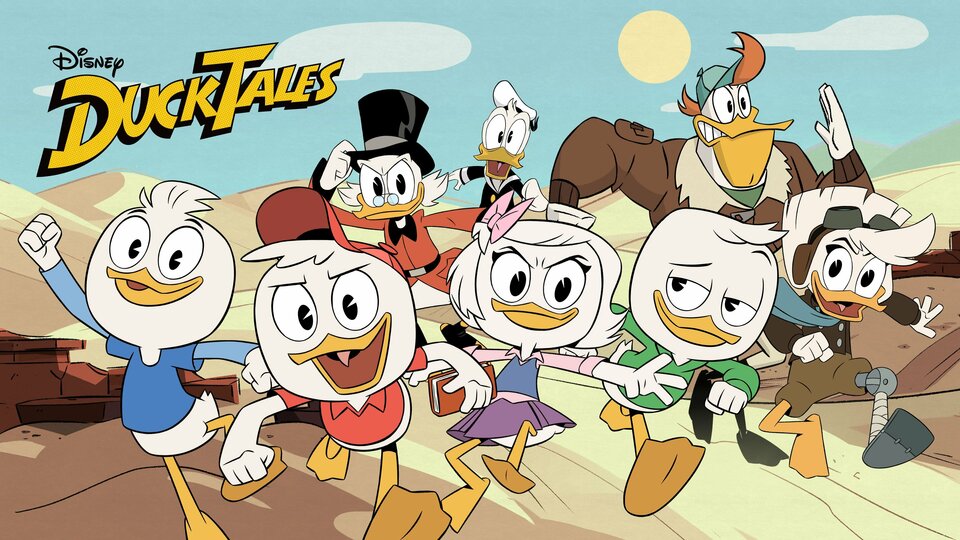 Powered by